4 - 12 October 2019
Possibilites
Design is often cited as a discipline that has the potential to solve many of the world's problems, with designers assigned the vast responsibility of refining and improving every aspect of our daily lives. With a future that is unpredictable and unclear, the question often becomes 'what can design do for ----(refugees, the environment, water, food)---?'.
In the world of design, new ideas are germinating, and the understanding and expectations of design are being redefined and reassessed.
In 2019, we are looking at design as a catalyst for dreaming; the act of imagining what can be different from the way it is today, and moving towards it. We are shifting the conversation from the reactive act of problem-solving to the bridging of dreams and reality.
We invite designers to engage with us in a process of re-imagination, both of who we are, but also of what we can do, and the future we can deliver through design. We hope to collectively embark on a journey of discovery – to leave behind what is, and imagine what could be.
"Possibilities" is a celebration of the fictional, incomplete, and unsolved. It invites the creation of scenarios and storytelling, narrations by the makers through the act of making. In the spirit of speculative design, it is more about asking questions than finding the answers. 
We are not in search of one all-inclusive utopia, but a celebration of the plurality of all that is possible; the many utopias that can be created by the mind that uses design as a tool for reinterpreting possible pasts, redesigning possible presents, and reimagining possible futures. 
The future is makeable, so what are the possibilities?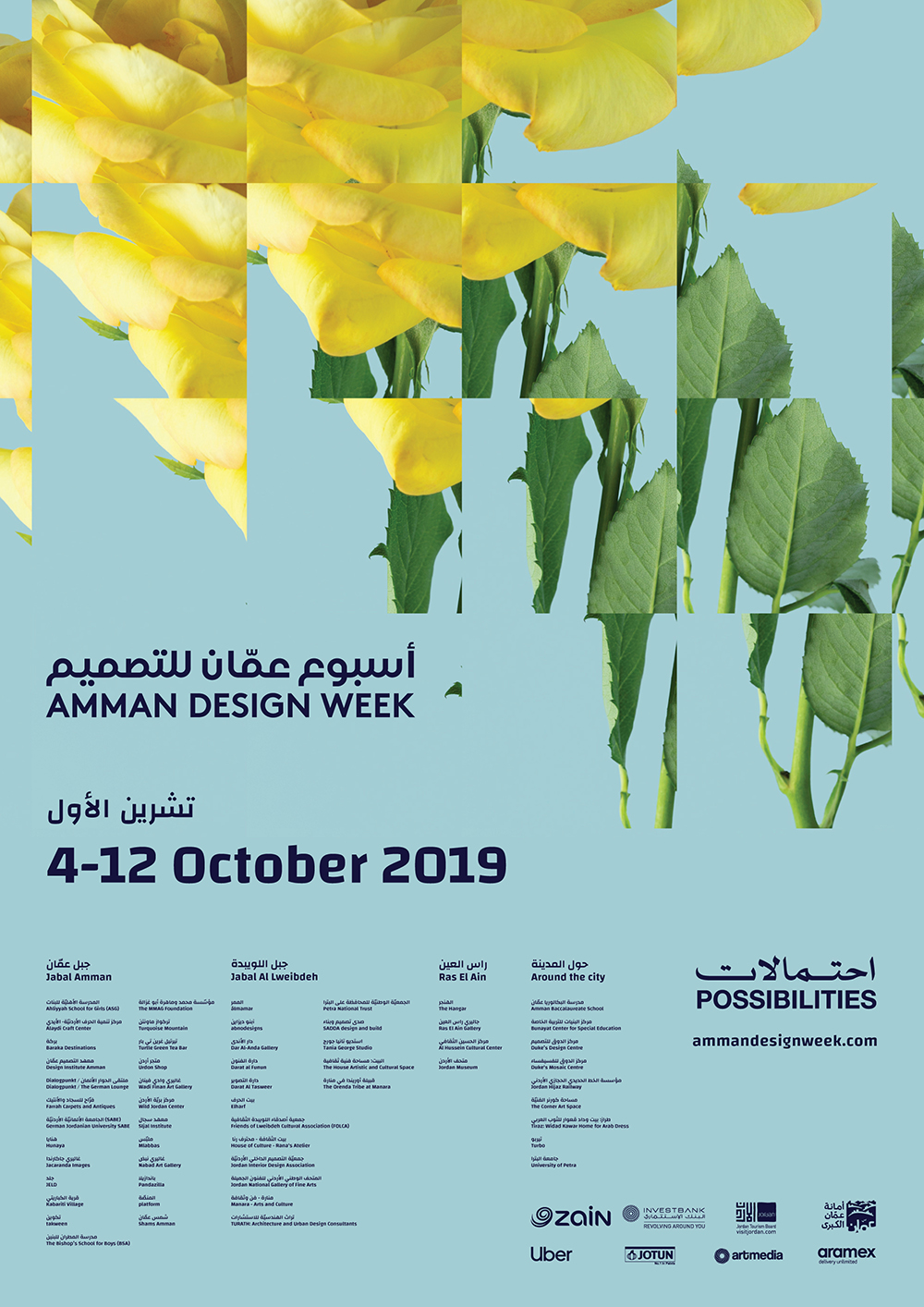 2019 Catalogue      Browse Full Program
        
2019 Team: Rana Beiruti - Director, Walid Jankhut - Deputy Director, Muna Al Fayez - Exhibitions & Programs, Hala Haddadeen - Programs & Design Coordination, Yara Hindawi - Communications & Marketing, Ahmad Zatari - PR & Media, Rasha Tabbalat - Graphic Design, Machiel Van Nieuwenhove - Production, Mohammad Ata - Office Assistant