The 2019 Hangar Exhibition, curated by Noura Al Sayeh-Holtrop, is presenting work by over fifty designers from the Middle East and North Africa in response to the theme of "possibilities". 
By investigating new material and aesthetic possibilities, new fields of creation emerge that imagine a different future, from the scale of the city to that of the object, enabling different ways of interacting and living. 
About the Hangar
The Hangar was constructed in the 1930s to house the electricity generators that powered Jordan's burgeoning capital city. Situated in a valley that is surrounded by Amman's iconic hills, the structure is emblematic of the city's modernization and industrialization, so much so that it became a landmark in its own right. 
A rehabilitation by TURATH: Architecture and Urban Design consultants and the Greater Amman Municipality has transformed the striking building into a cultural space that plays host to exhibitions, fairs, lectures, and more.
A Note from the Curator
The 2019 Hangar Exhibition is as much about creation and authorship as it is about revealing connections and commonalities amongst designers, in an effort to draw a map of shared interests and potential synergies across the Arab World. The resulting itinerary develops around four emerging themes: material research, territorial explorations, narratives of the city, and weaving. 
From loose gravel to jameed, materials are reconsidered away from the standard modus operandi – their application and uses rethought and molded into architecture, furniture, or edible sculptures.
Landscapes are not only considered as a romantic backdrop for tourism and leisure but also as a source of resources and new ways of living; territory becoming home and soil creating columns.
A growing interest in mapping, drawing, and chronicling cities in the Middle East could bely the difficulty in dealing with their exponential and often chaotic growth. It is an acknowledgment that the city is increasingly being understood, not only as an accumulation of data but also as a juxtaposition of stories and narratives: some personal, others shared.
Millennial crafts such as weaving are being revitalized, and goat hair, wool, and palm fronds are spinning different interpretations of shelter against the backdrop of increasingly hostile environments.
The four emerging themes share an interest in investigating different material, aesthetic, and conceptual possibilities. This may appear futile in the current context of our time and place, shifting the focus of design away from the many urgent social and economic challenges – or maybe it is specifically in these moments that it is the most necessary.
"Possibilities" is a call to broaden the reading of the everyday, the vernacular, the abandoned, and the problematic away from a solely performative and problem-based perspective. It is an opportunity to talk about design not just as a tool for communicating and reflecting on the world, but also as a tool for creating new worlds altogether; an invitation to rediscover the crafts, landscapes, and resources of Jordan and beyond as a toolbox for creation. 
- Noura Al Sayeh-Holtrop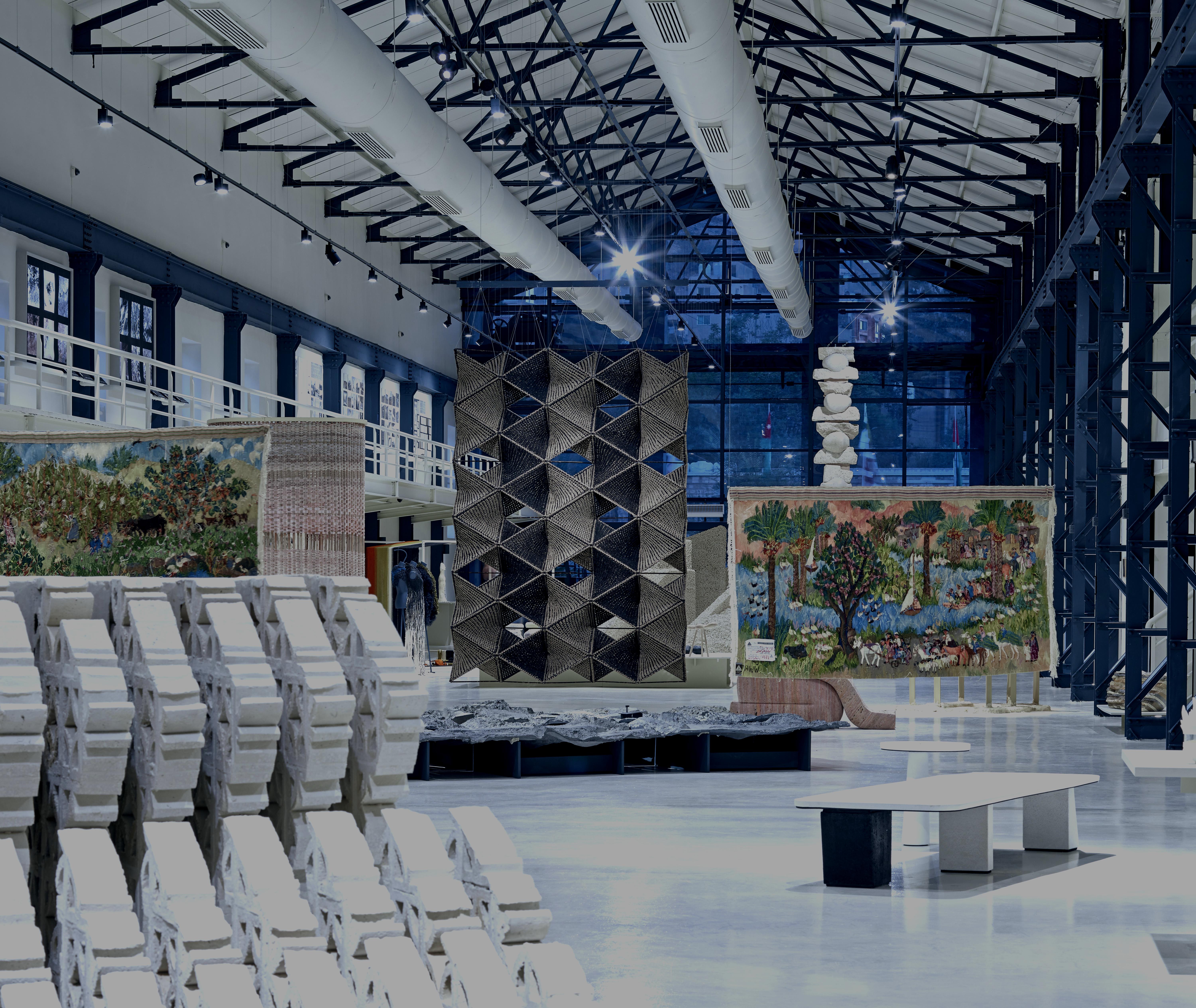 Participants
AAU ANASTAS
Abbas Bassam al-Faouri
Abeer Seikaly
after two
Al Zahra'a Al Omari
Amina Agueznay
Atlal Collective
Aymen Azzam
Bahraini–danish
Bassam Huneidi
Bisher Tabbaa
Civil Architecture x studiolibani
Cluster Labs
Corte Gherardi
Crossroads Collective
Dana Alami
Dima Srouji
Esna Su
Fadi Zumot
Faissal El-Malak
Fanzeen
Farflung Studio
Farida Khaled
Foundland Collective
Garage
Georgia Mchaileh
Hadeel Ayed Mohammad
Hala Kaiksow
Ibrahim Firas Alzoubi, Mohammad Alhamadi
Ila Bêka and Louise Lemoine
insect. in collaboration with rasha jarrar
Ishraq Zraikat
Joan Baz
Jude Abu El Ghanam
Kais Al-Rawi & Julia Koerner
Khalid/Norma
kutleh
Lena Kassicieh
Mariam Ibrahim
MORPH X DESIGN STUDIO
MRM
Nadine Zaza and Sama El Saket
Najla El Zein
Noureddine Amir
Omar Sartawi
Ramses Wissa Wassef Art Centre
Rasem Kamal
Saba Innab
Sahel Alhiyari
Samandal
Skefkef Magazine
Square One Lab
Studio Anne Holtrop
Taghlib Oweis
TokTok Magazine
Twelve Degrees
Yasmeen Hamouda
Zina Hammad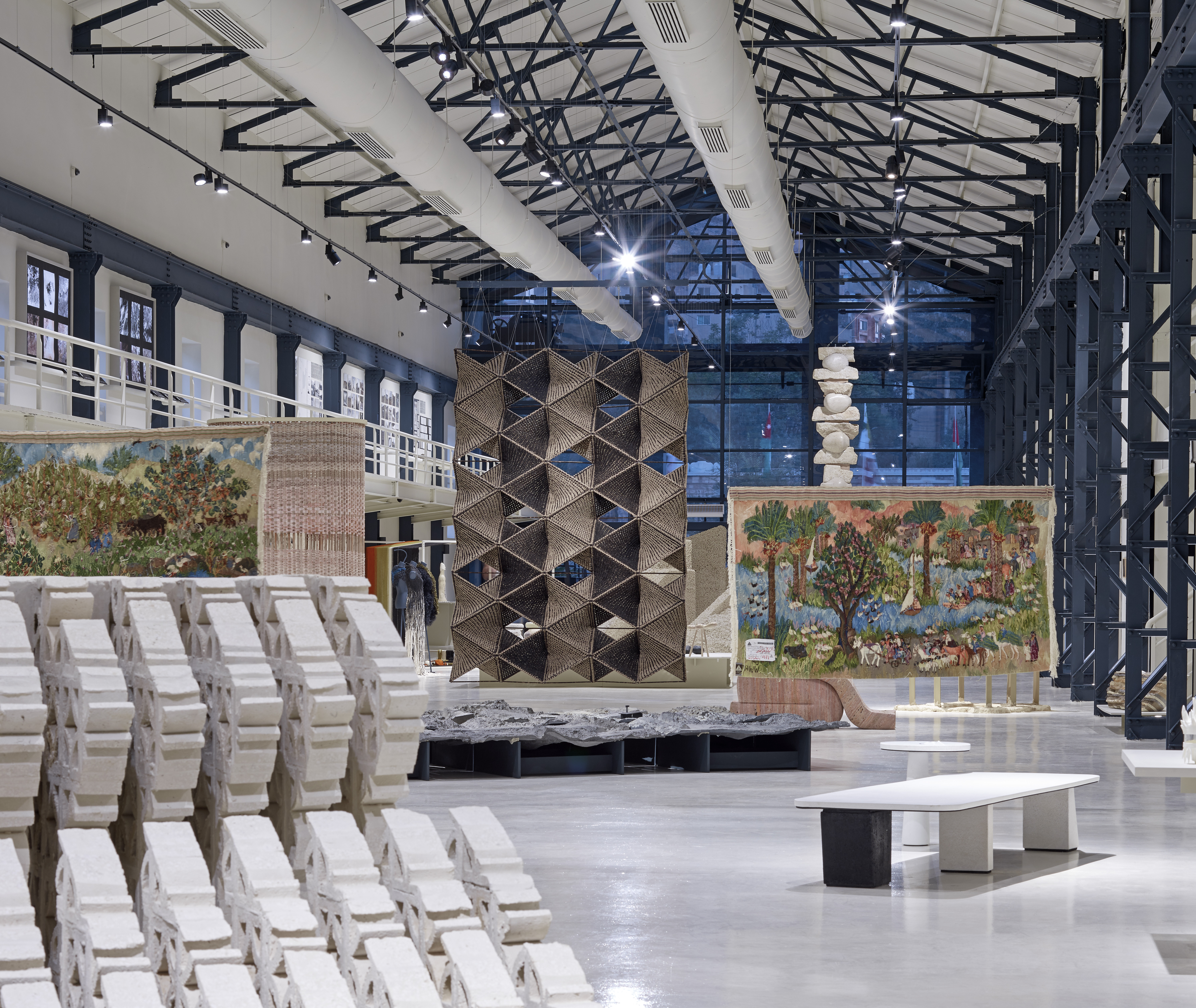 Curated by Noura Al Sayeh-Holtrop
Venue
Ras El Ain Gallery / Hangar