Amman is a young city of massive potential, with many untapped stories, talents and ambitions. As such, it holds a unique opportunity to become an oasis for creativity, presenting a critical cross-section of design in the region and highlighting the diversity of Jordan's rich cultural tapestry.
With 89,000‭ ‬attendees and over 160‭ ‬exhibitors and 50‭ ‬participating spaces‭, ‬Amman Design Week has become a hallmark event in the region‭. 
Over the past two years, the event has brought local, regional, and international designers and innovators to Amman, and has provided free and open access to a series of large-scale curated exhibitions, student and community programs, workshops and talks, and city-wide cultural programs.
Conceived to be global from its inception, Amman Design Week adopted the 'Design Week' name in order to plug into a network of creative events around the world, while focusing its efforts on building and sustaining a local creative movement with social value.
Who are we?
Amman Design Week is an immersive experience in local and regional design and culture‭, ‬supported by‭ ‬Her Majesty Queen Rania Al Abdullah‭.‬
Focused on creating a forum for learning‭, ‬exchange and collaboration‭, ‬this platform empowers designers through its comprehensive‭ ‬program of large-scale curated exhibitions‭, ‬student and community programs‭, ‬workshops‭, ‬talks‭, ‬competitions‭, ‬and cultural events‭. ‬
The third edition of Amman Design Week will take‭ ‬place from 4‭ - ‬12‭ ‬October 2019‭.
We're not just an event...
We are a curatorial platform dedicated to building connections between designers and innovators in Jordan and the world‭. ‬
Our platform offers year-round learning programs‭, ‬direct mentorship‭, ‬and personalized guidance‭, ‬working hand-in-hand with aspiring designers and craftspeople to develop new and original products and ideas‭.‬
The results and achievements of our programs culminate in Amman Design Week‭, ‬a nine-day connecting point that occurs biennially‭.‬
Our aim is to build an impactful ecosystem that empowers designers to improve lives.
Our Objectives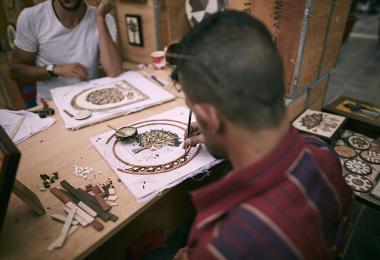 We support local.
We‭ ‬are dedicated to serving local creative communities and celebrating Jordan's diversity and cultural heritage‭. ‬Our initiative catalyzes local creative industry‭, ‬entrepreneurship‭, ‬and economic empowerment‭.‬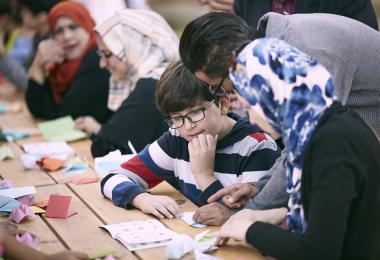 We provide learning programs.
We support talent development and build a learning culture based on collaboration and experimentation‭. ‬We work from the ground up‭, ‬empowering communities and developing creative skills from a‭ ‬young age‭. ‬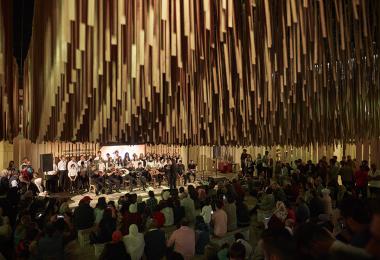 We believe in design for social impact.
Whether‭ ‬we are working on urban revitalization of our cities‭, ‬or highlighting design's critical role in the sustainable transformation of communities‭, ‬we support innovative solutions that build better and healthier lives‭.‬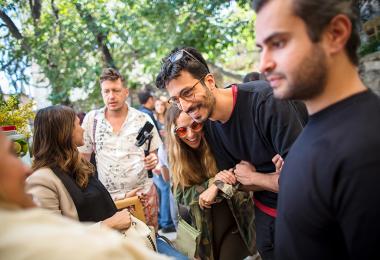 We create connections.
We‭ ‬connect those seeking innovation with a global network of creative minds‭, ‬audiences‭, ‬opportunities‭, ‬and the resources necessary‭ ‬for their growth and development‭.‬
Our Programs
Each year‭, ‬we deliver a well-researched and tightly-focused program that engages an even wider and more diverse audience of designers‭, ‬students‭, ‬businesses and the general public‭. ‬
The Hangar Exhibition, curated by Noura Al-Sayeh Holtrop
The Crafts District
The Student Exhibition
The Student Mentorship Program
Children's Programs
Community Development Initiatives
City and Urban Interventions
Learning Programs
Workshops‭ & ‬Talks
Community Building‭ &‬ Networking Events
Culture‭ & ‬Food