There has been a recent upsurge of interest by fashion designers, architects, artisans, and craftspeople working with textiles to preserve, collect, and take inspiration from tradition in an attempt to redesign and create a contemporary understanding of textile – both in aesthetics and in the sustainability of its production and distribution.
 
The Material Innovation exhibition introduces new processes in which sustainable and alternative materials can be produced and used in textile applications. It showcases works by designers who have experimented with merging the traditional techniques of natural dyeing, paper-making, embroidery, and weaving, with new experimental methods and materials such as bioplastics and kombucha leather growing.
 
Material Innovation is an exhibition showcasing the results of a research workshop entitled 'Textile Innovation Lab I - Material Innovation' that took place in December 2018, organized by Amman Design Week and the Goethe Institut-Jordan, and under the facilitation and mentorship of German textile designer Annette Fauvel. Production of the works has been supported by the Goethe Institut-Jordan.
 
Textile Innovation Lab I - Material Innovation was the first in a series of workshops and programs that explore innovative solutions and ideas within the textile industry. Each workshop of the series will explore a specific theme related to any of the broad aspects of the textile industry; from materials, processes and techniques, to applications and uses.
---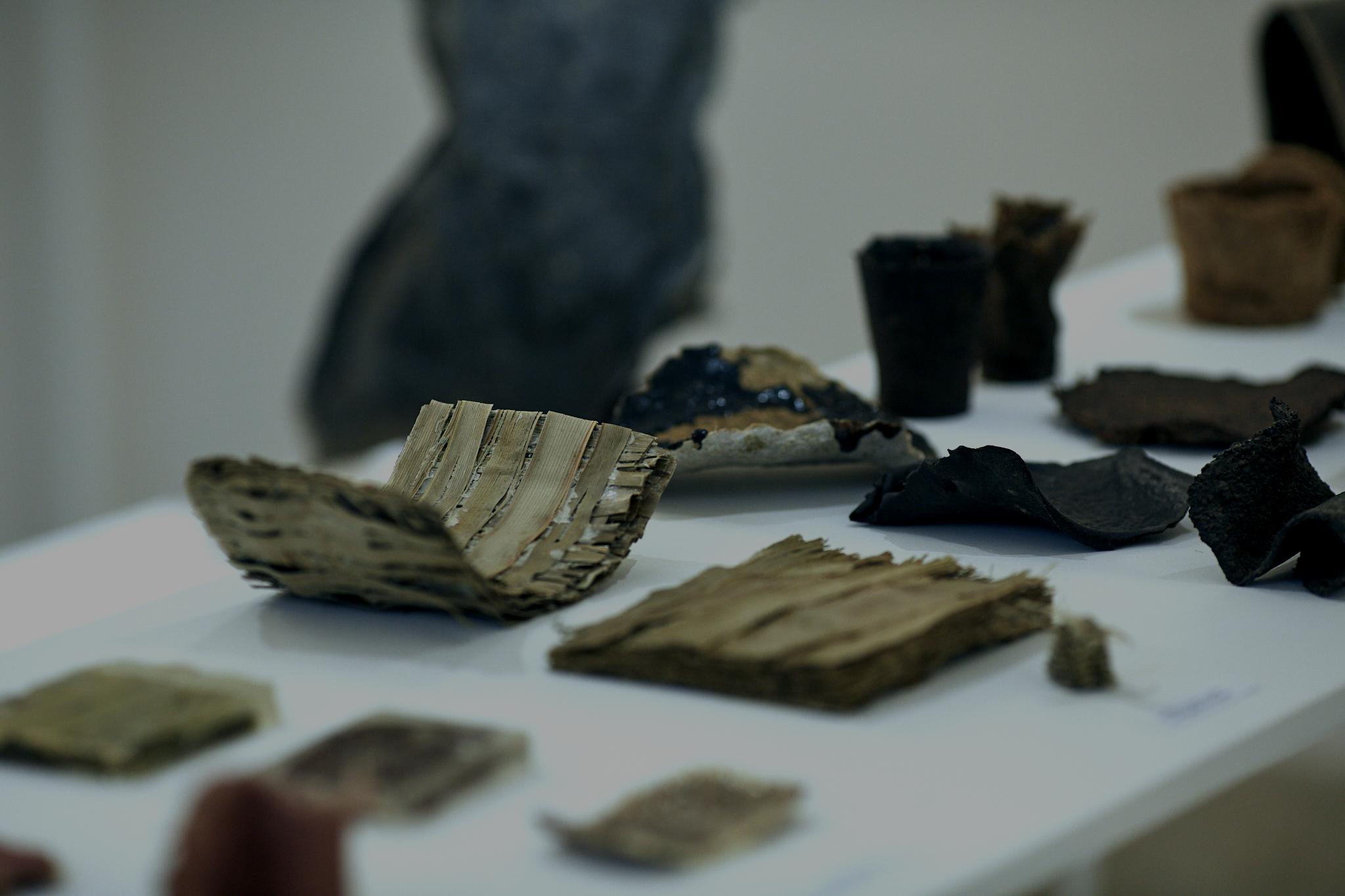 Participants
Annette Fauvel
Christin Mannewitz
Katja Lonzeck
Lisa Schreiber
Sama Shahrouri
Twelve Degrees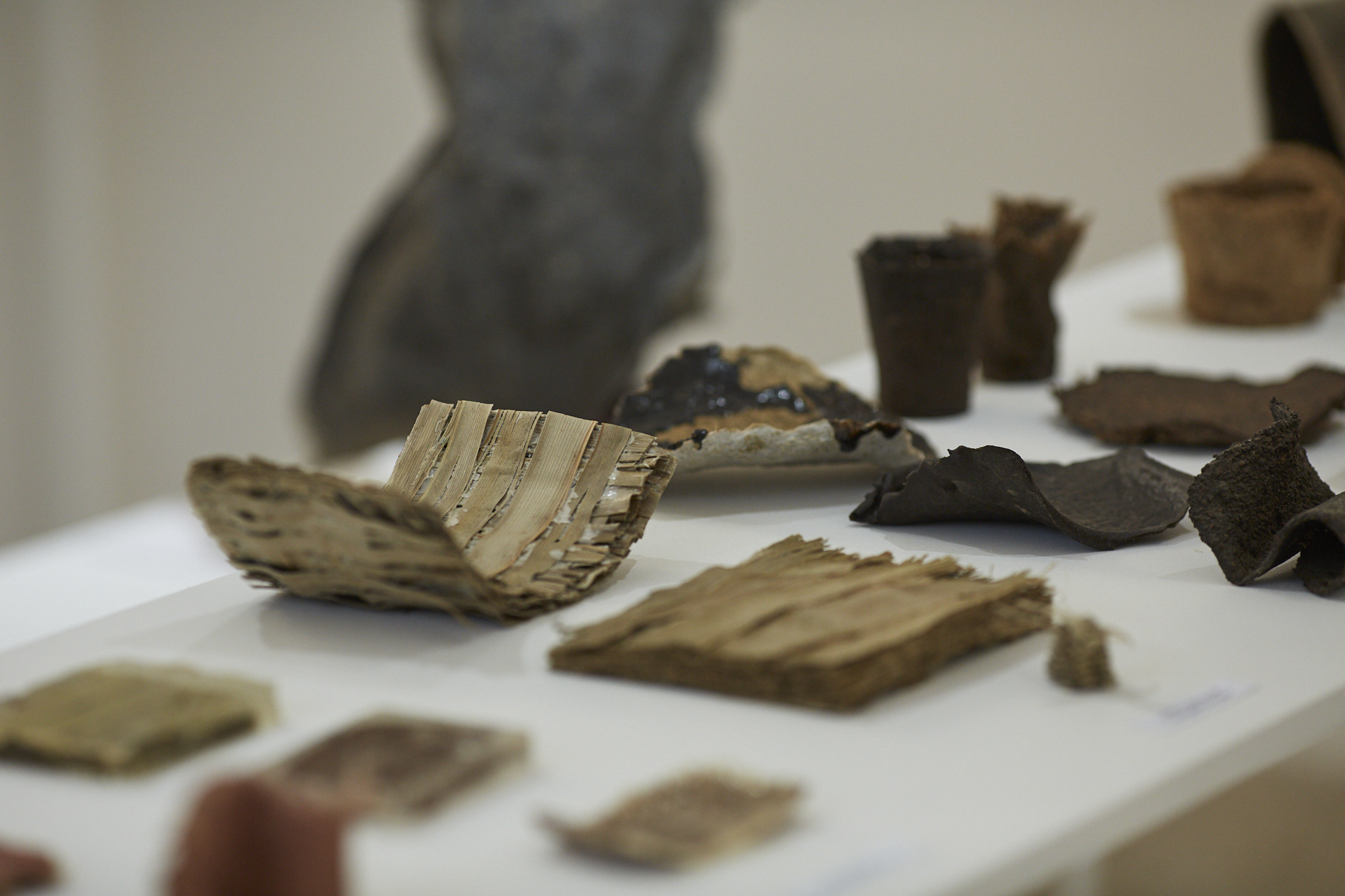 in collaboration with the Goethe Institute