Elharf House is a unique space dedicated to the Arabic letter and typography. It offers workshops, courses, lectures, and a specialized library of books and references. Founded by Hussein Alazaat in 2017, ElHarf House is opening 'The Beautiful Books Trove' during Amman Design Week, a special archive of prominent book titles in art, design, children's literature, and rare publications. The name was inspired by the iconic bookmaker and artist Mohieddine el-Labbad, who used it as the name of his weekly article in Majed Magazine for children in the 80s.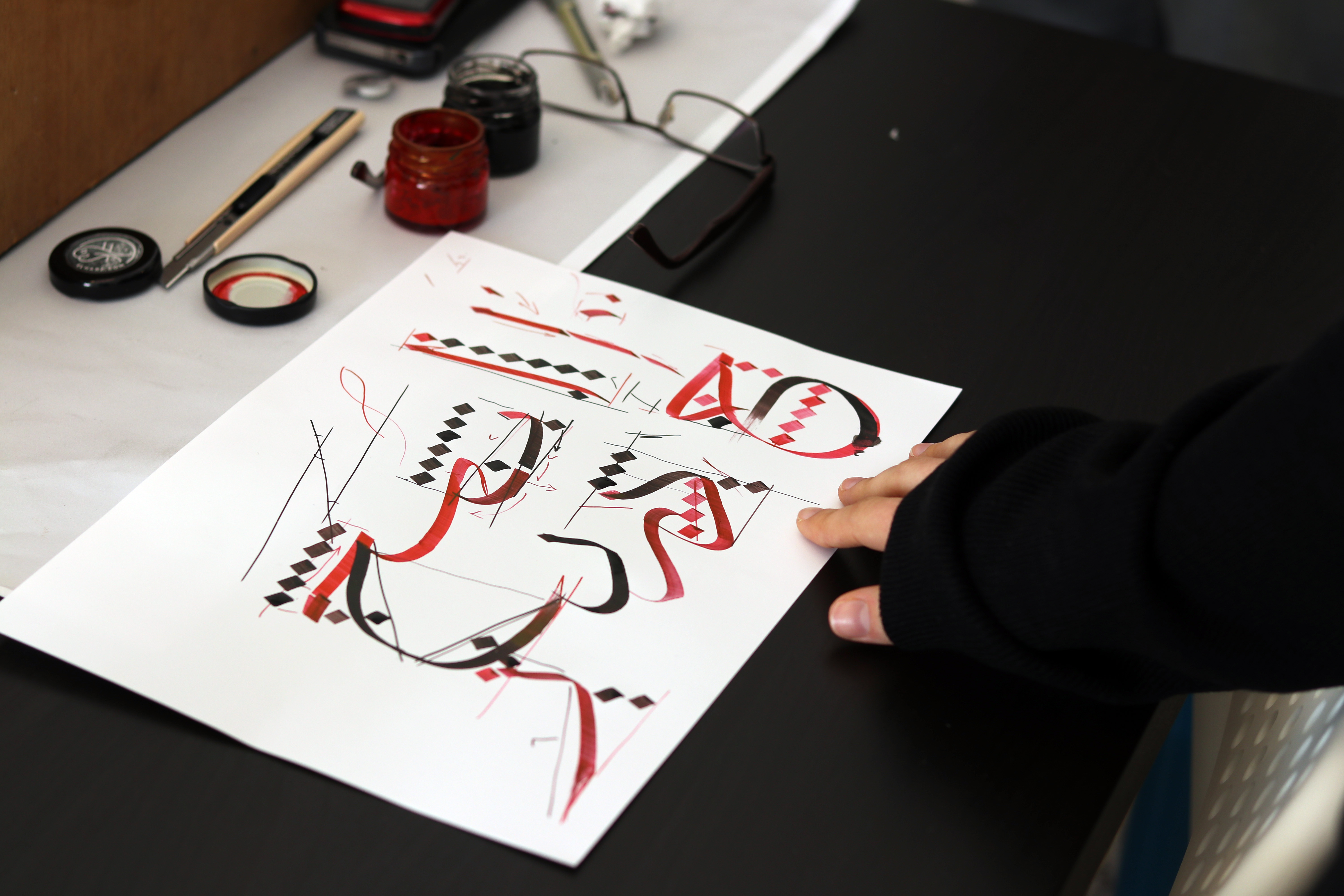 Visitors can also sign up for a workshop introducing the Arabic script of Square Kufic letters as an introduction to calligraphy. 
Hussein Al Azaat, also a mentor in the Amman Design Week student program, is also showcasing an installation on Abdelmohsen Al Qathemi staircase in Jabal Al Lweibdeh, his calligraphic contribution to the city, sponsored by JOTUN Jordan.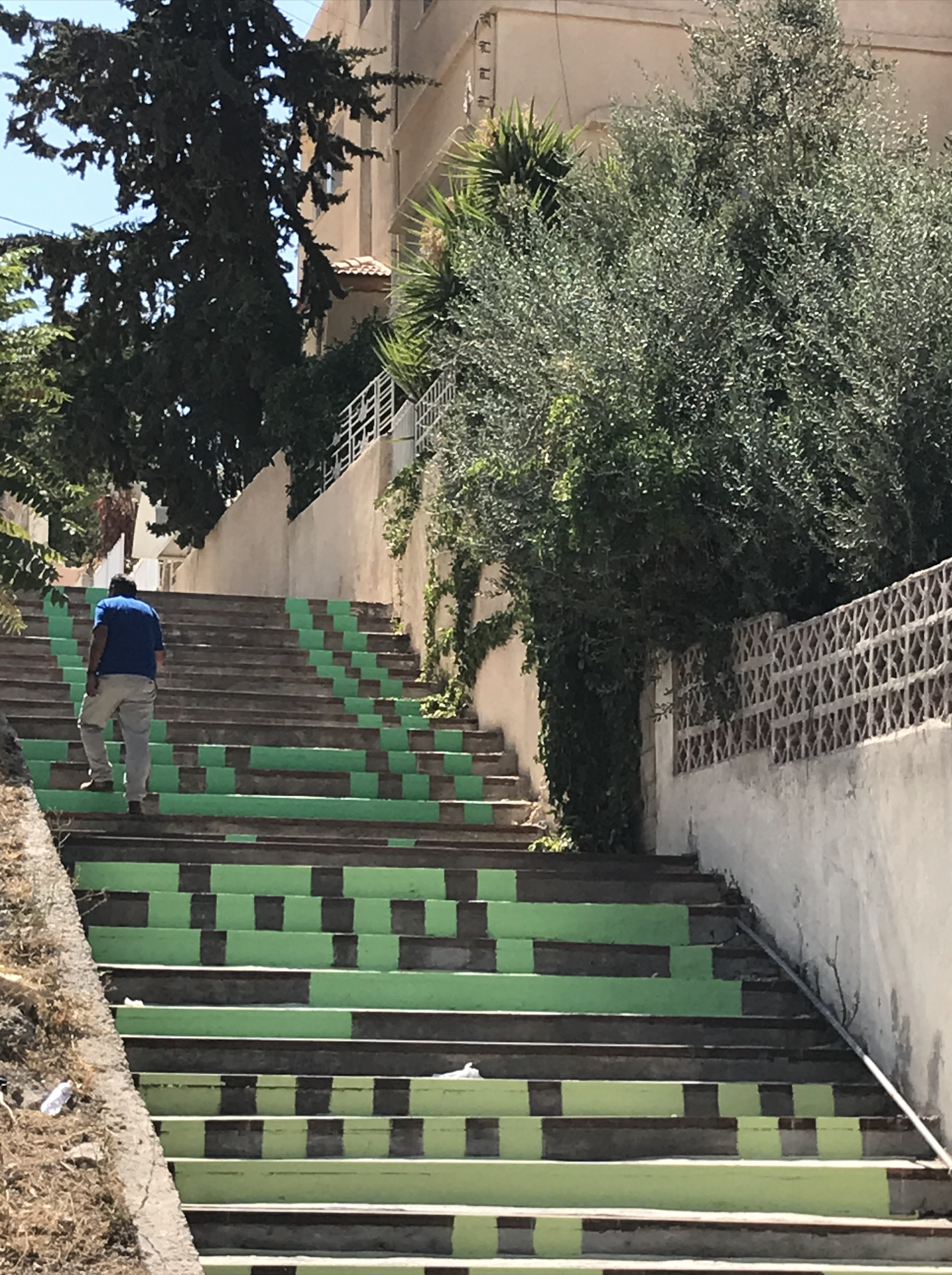 The writing on the staircase is a quote by Aboul-Qacem Echebbi (1909 -1934) which reads:
ومن يتهيب صعود الجبال يعش أبَــدَ الدهــر بيــن الحــفرْ
(Those who fear to ascend the mountains, will live forever among the hollows)