About the Tour
Hamzet Wasel is an initiative that organizes 7-Jar, an urban discovery challenge around Amman, providing participants with the chance to learn more about the city's diverse cultural and social history. The Amman Design Week edition of 7-Jar takes participants on an experiential discovery of various design elements in the city, including handicrafts, transportation, food production, art, urban public spaces and street life. 7-Jar will pair teams together to explore the city and learn more about themselves and the diversity of the city, both on foot and using public transportation.
To register for this tour, click here. Limited spaces available. 
To cancel your registration, please email us at info@ammandesignweek.com.
---
About the Tour Guide
Raghda Butros is an urban activist and independent practitioner and consultant in the fields of grassroots development, advocacy, social cohesion, and psychosocial well being. Raghda is the first Ashoka fellow from Jordan and founder of Hamzet Wasel, a social venture that works to revive and enrich the social and cultural fabric of urban communities in the Arab world. She holds a Master's Degree in Advanced Clinical Social Work from Columbia University, and is a PhD candidate in Integral Development.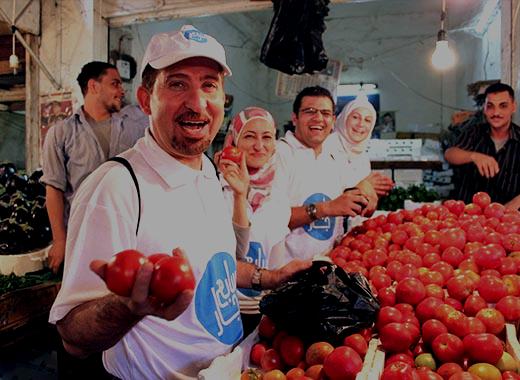 Raghda Butros