About the Film Screening and Talk
The 15 minute film will consist of six interviews with Jordanian architects, each of whom will discuss one of the winning projects for the 2016 (13th) Cycle of the Aga Khan Award for Architecture. The film screening will be followed by a conversation between Farrokh Derakhshani, the Director of the Aga Khan Award for Architecture (Geneva); Mohammad al-Asad, the Founding Director of the Center for the Study of the Built Environment in Amman (CSBE) and a member of the Steering Committee for the 2016 cycle of the Aga Khan Award for Architecture; and Ahmad Humeid, founder and CEO of Syntax Digital.
---
About Farrokh Derakhshani
Farrokh Derakhshani is the Director of the Aga Khan Award for Architecture. He has been associated with the Award since 1982, where his work has brought him into contact with architects, builders, and planners throughout the world. He travels extensively in Muslim countries, and has organized and participated in numerous international seminars and colloquia dealing with contemporary built environments. He has collaborated on a large variety of publications and exhibitions on architecture, and has been involved in organizing professional workshops and international architectural competitions.
About Mohammad al-Asad
Mohammad al-Asad is an architect and architectural historian, and the founding director of CSBE. He studied architecture at the University of Illinois at Urbana-Champaign and history of architecture at Harvard University before taking post-doctoral research positions at Harvard and Princeton. He has taught at the University of Jordan, the German Jordanian University, Princeton University, MIT, and the University of Illinois. He also has served as a reviewer and a Steering Committee member of the Aga Khan Award for Architecture. He has published in both Arabic and English on architecture and urbanism. His latest publication is Shaping Cities: Emerging Models of Planning Practice (2016), which he co-edited edited with Rahul Mehrotra.
About Ahmad Humeid
Ahmad Humeid is a designer, design advocate and entrepreneur immersed in issues of design practice, process, and technique. While still an architecture student at the University of Jordan, he started his design career with his first design studio in 1991. Throughout the 1990s, he led design and technology efforts at various pioneering publishing, consulting and web ventures in the Arab region. He is the founder and CEO of Syntax, and is the current curator of the Hangar Exhibition at Amman Design Week 2017.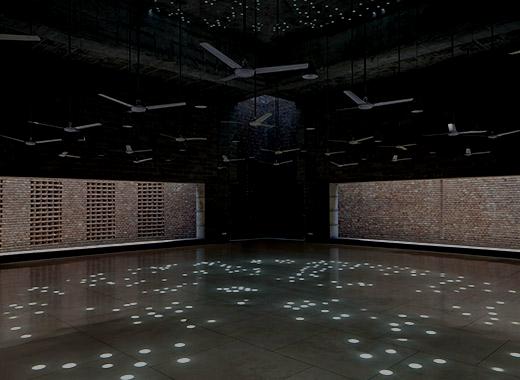 Farrokh Derakhshani, Mohammad al-Asad, and Ahmad Humeid
Venue
Zain Cultural Plaza - Al Hussein Cultural Center