About Teen Press
Teen Press is a short documentary film about the Santa Barbara "Teen Press" journalism program. Seven years ago, two visionary teachers started the program to teach kids about celebrity, character, and leadership. In a unique twist of fate, the kids soon found themselves conducting interviews with some of the world's most sought after celebrities and world leaders.
English - Arabic subtitles / Free
Teen Press is an American Film Showcase feature.
The American Film Showcase brings award-winning contemporary American documentaries, independent fiction films, and documentary know-how to audiences around the world as seen by independent filmmakers. Funded by a grant from the State Department's Bureau of Educational and Cultural Affairs and produced by the University of Southern California School of Cinematic Arts, the Showcase highlights the value of film in fostering understanding and cooperation, dialogue and debate.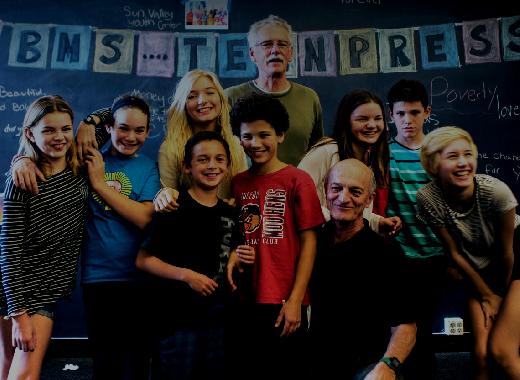 TC Johnstone