About the Workshop
This workshop will teach participants how to make folk instruments Shababa and Nay from local resources at a minimal cost. Participants will also learn about the popular heritage of musical instruments, the Dabkeh and its relationship with folk music, and folk music's role in social life and culture.
About Rabee' Zureikat
Rabee' Zureikat, the founder of Zikra Initiative and a Nay maker, and Luay Ahmaro, a professional Shababa player and Dabke dancer.
To register for this workshop, click here. Limited spaces available.  To cancel your registration, please email us at info@ammandesignweek.com. 
---
About Zikra Initiative
The Zikra Initiative is an initiative that seeks to discover hidden gems within communities that can be further harnessed to organically generate sustainable development. The initiative operates under the values of equality, collaboration and resource sharing, and seeks to focus on individual's skills, strengths and heritage to build a foundation for social and community development.
---
About the Mobile MakerSpace
Amman Design Week 2017's Mobile MakerSpace travels across Jordan, engaging public school students in workshops, pop-up events and demonstration sessions revolving around crafts and making, environmental sustainability, digital fabrication and robotics.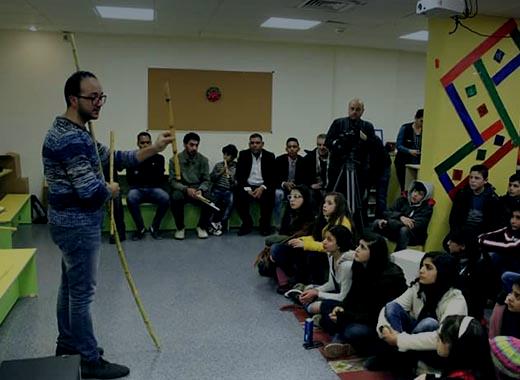 Zikra Initiative