About the Tour
Join Nahla on a second walk through the 'Shabsogh' street, a tour that is paced much slower, encouraging mindfulness, and takes a closer look at the green, urban pockets, flora and fauna that are growing in pavements, pipes, window sills and walls, inviting participants to become more aware of the urban ecosystems that surround them.
This immersive, sensory experience will culminate into a creative mapping exercise at the Duke's Design Center further up the road, over a cup of coffee and knafeh. Participants should bring tools for documentation: cameras, sketchbooks, an openness to the stories and people they encounter along the way, and an appetite, as they will be sampling Sri Lankan snacks, falafel and knafeh.
To register for this tour, click here. Limited spaces available. 
To cancel your registration, please email us at info@ammandesignweek.com.
---
About the Tour Guide
Nahla Tabbaa works as a Community Programme Coordinator at Sharjah Art Foundation and Trail Presenter at Frying Pan Adventures. Both roles immerse her in socially engaged practices, placemaking and researching urban environments through stories and movement.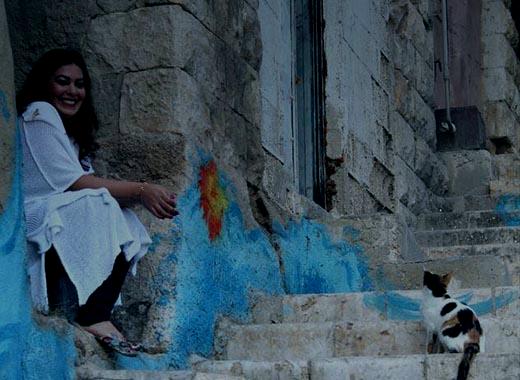 Nahla Tabbaa