Daily Schedule
Ghaem Jozi
4 October, 8 - 10 pm 
Designer DJ - Atlas / Youset
5 October, 8 - 10 pm 
Atef Malhas
6 October, 8 - 10 pm 
Mijwiz Ahmad Alsilawi
7 October, 8 - 10 pm 
Jazz Trio
8 October, 8 - 10 pm 
Two Guitars
9 October, 8 - 10 pm 
Two Guitars
10 October, 8 - 10 pm 
The Waltz and Polka Duo 
11 October, 8 - 10 pm 
Designer DJ - Slippery Johnson / Seeryas Guy
12 October, 8 - 10 pm 
Participating Artists
Atlas / Youset
Designer DJ
DJ Atlas (Mothanna Hussein, a graphic designer at Turbo), and DJ Youset (Yousef Anastas, architect and designer for Local Industries in Bethlehem), perform electronic music that captures their archive of Arabic musical discography that they've acquired over time. 
Atef Malhas
Atef Malhas is an independent Jordanian musician presenting a project in which he translates his passion for music through composition, song, and rhythm.
Ghaem Jozi
Ghaem Jozi is an audiovisual project presented by Odai Shawgfeh, in which he creates a unique and distinct sound in which he combines elements of space and Bedouin origins, interpreted in maqam (Middle Eastern and Gulf scales). In essence, harmony is the core of his productions and musical sounds.
Jazz Trio
With Andy Martin (Cuban) on the trumpet, Hrag Mouradian (Armenian) on percussion, and Qased Othman (Jordanian) on the guitar and accordion, Jazz Trio are presenting several pieces of international classical music.
Mijwiz Ahmad Alsilawi
In addition to the Mijwiz, the Jordanian musician plays nine musical instruments, including the clarinet and bagpipe. In addition to running the Octave Studio in Irbid, Silawi is active in the Jordanian music scene with a number of bands, including Rum-Tareq Al-Nasser, the Ayloul Band, and Kurd Trio.
The Waltz and Polka Duo 
Jordanian musicians Adel Mustafa (on guitar) and Qased Othman (on accordion) play festive polka and waltz music, mixing it with the pop tunes of Fayrouz.
Two Guitars
Jordanian music duo Adel Mustafa and Qased Othman recall musical classics ranging from the Gypsy Kings to jazz tunes and Arabic pop.
Slippery Johnson / Seeryas Guy
Designer DJ
The Flowery Twats are a musical duo based in Amman. Composed of Slippery Johnson and Seeryas Guy (Saeed Abu Jaber and Hamid Masri), the Twats enjoy creating a playful atmosphere with eclectic sounds from around the world. From afrobeat to Brazilian funk and plenty in between, the Twats' improvisational genre style is what sets their sound apart in a region with a diverse music scene.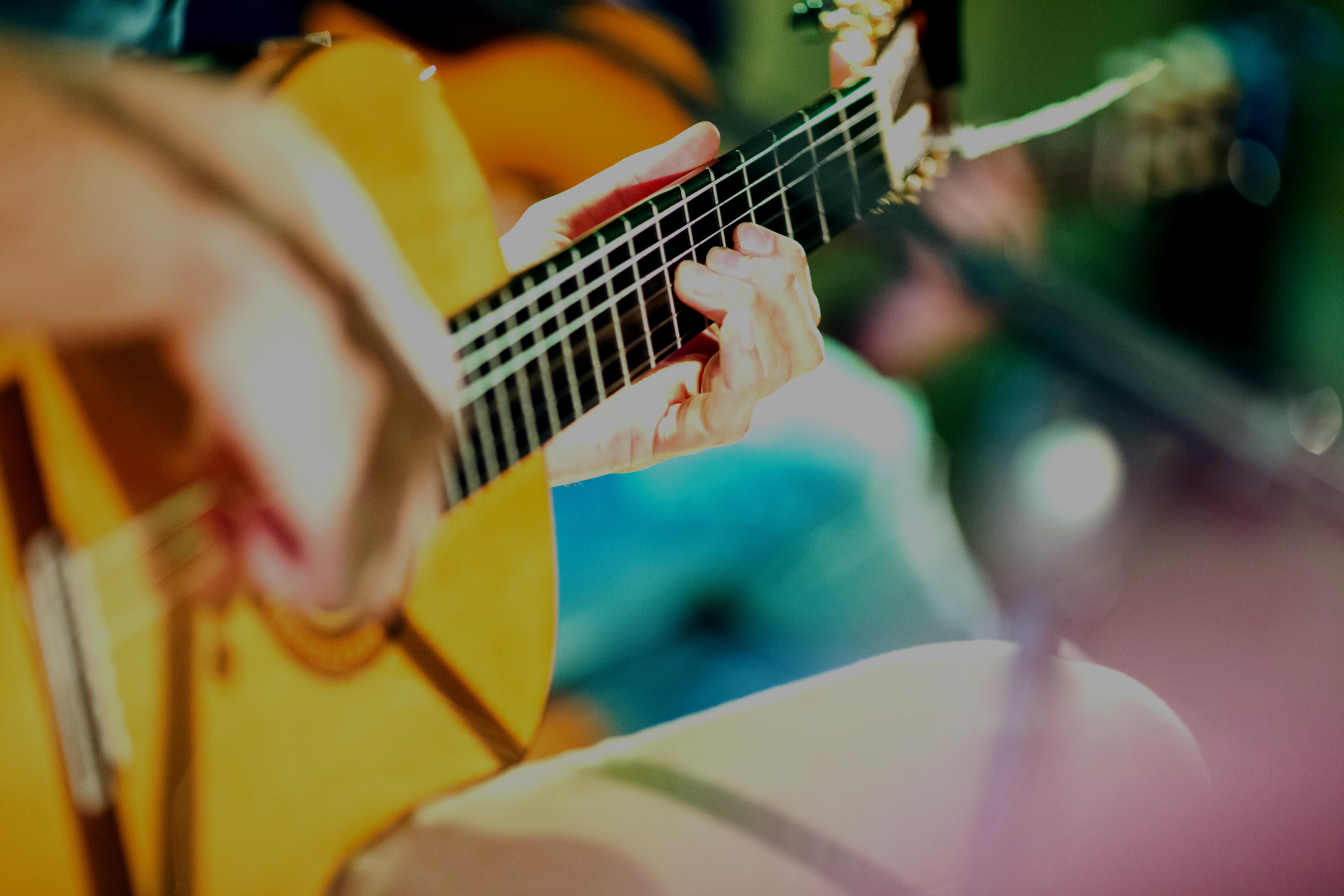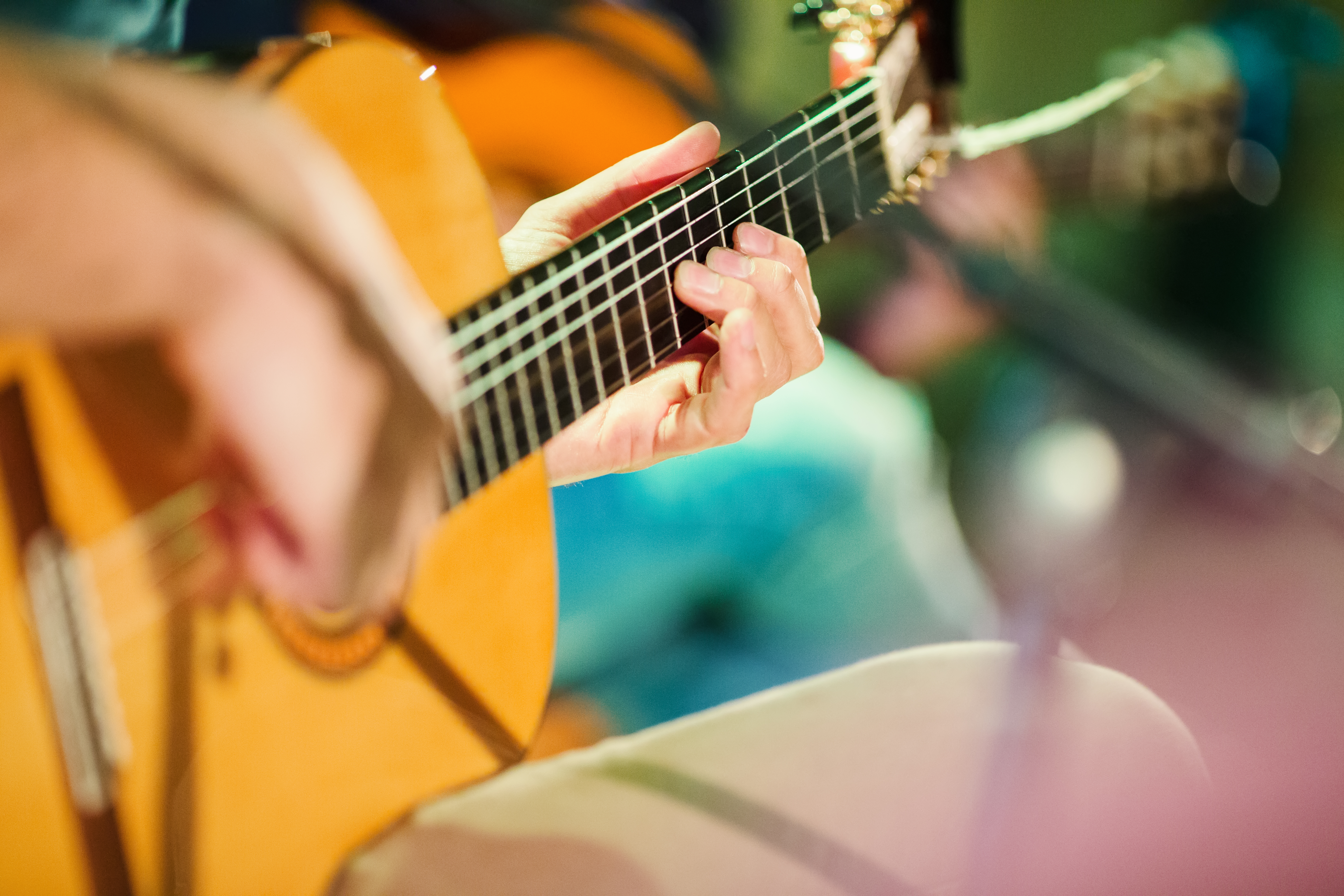 Location
Al Hussein Cultural Center, Ras El Ain