About the Exhibition
'Lines of Memory' is a jewelry and art collection inspired by longevity and strength of the olive tree. The concept of this collection was inspired by tree rings, referred to by the artist as 'Lines of Memory' and the way they connect with the surrounding world and environment and document time. Visitors will have the chance to share their opinions, learn about the design process and the various techniques used. 
About Ola Mubaslat
Inspired by details, nature and heritage, Ola started Ola's Garden, her arts and crafts gallery and workshop. After a long career in graphic design, with a variety of skills in drawing, embroidery, sculpting, recycling, sewing and weaving, Ola gathered many aspects of the art and design world in one space, ready to be explored.
---
About Ola's Garden
Ola's Garden offers a unique collection of art and handmade jewelry and accessories such as scarves, shawls, leather work, mosaic, embroidery, paintings, sculptures and other creations. Every item is a one of a kind piece, made from various materials like natural stones, leather, fabrics, wood and metal. 
Address: 60 Khirfan Street, Jabal Amman, off the end of Rainbow Street
Opening Hours: Wed - Mon, 11 am to 6:30 pm
Telephone: 079 539 0136
Facebook: Ola's Garden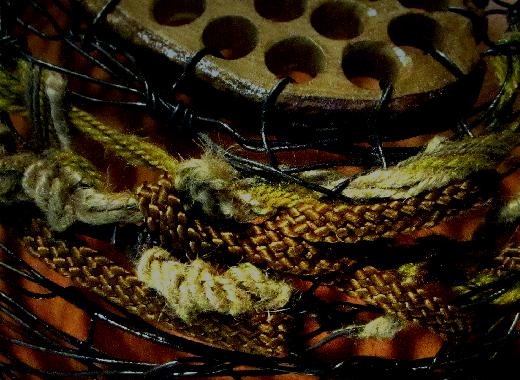 Ola's Garden