About the Workshop
This year, Wajha introduces their concepts, experiences, and work to children, giving them a chance to learn the basics of designing a logo for a shop. Hussein Al Alazaat and Ali Almasri provide tools such as assisted stickers of generic icons and illustrations for different types of shops to encourage children to create their own designs, using markers and colors on blank blueprints.
To register for this workshop, click here. Limited spaces available. 
To cancel your registration, please email us at info@ammandesignweek.com.
---
About Wajha
Wajha is an independent social initiative founded by Hussein Alazaat and Ali Almasri, that uses design and branding knowledge to help communities by offering design services for free. Taking its name from the Arabic word for 'facade', Wajha's design work mostly takes place on shopfronts. By bringing design into the public arena, the work aims to create a shared experience in design.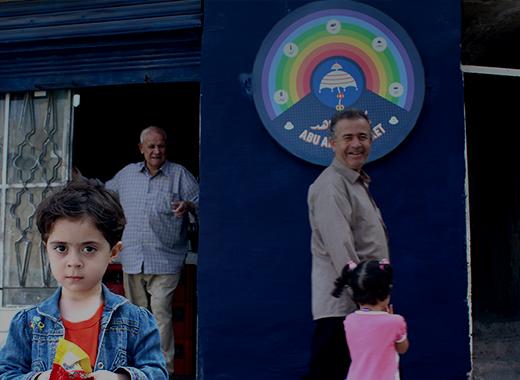 Wajha