About the Exhibition
This exhibition displays the products created and designed by Disarming Design from Palestine, an inclusive design label that creates products from Palestine. Based in Ramallah, the program unites Palestinian crafts communities with contemporary designers and artists from Palestine with Masters students from the Sandberg Institute in Amsterdam to exchange knowledge, experiences and techniques.
During a two-week long workshop held in September, a team of designers from Jordan, Palestine and the Netherlands collaborated with local craftswomen from Palestinian refugee camps in Jordan to create a series of collaborative products.
The workshop, guided by Ghadeer Dajani (Disarming Design's production manager), Annelys de Vet (Disarming Design founder), Rana Beiruti (co-director of Amman Design Week and Director of The Lab at Darat al Funun) and Abeer Seikaly (co-director of Amman Design Week), Haya Bustami (Education and Community Outreach at Amman Design Week), Reem Marji (architect, Darat al Funun team) and a series of other guest speakers, sought to create collaborative learning experiences through international exchange between designers.
Together these designers produced a line of products that speak of Palestine's current social landscape. The products will be sold locally and internationally, telling alternative stories and reflecting upon the function of creative practices in situations of conflict. A selection of the workshop's outcomes were taken to production and are being exhibited and sold at The Lab at Darat al Funun throughout Amman Design Week.
---
About Darat al Funun
Darat al Funun is a home for the arts and artists from the Arab world. It organizes exhibitions and projects at The Lab, and hosts talks, film screenings, educational programs, performances and concerts. Darat al Funun also offers a PhD Fellowship, artist residencies, and publishes books and catalogues. Their space also houses an arts library with Arabic and English sources and an archive that includes video and photographic documentation of its activities and files on Arab artists. In addition, Darat al Funun hosts The Khalid Shoman Collection.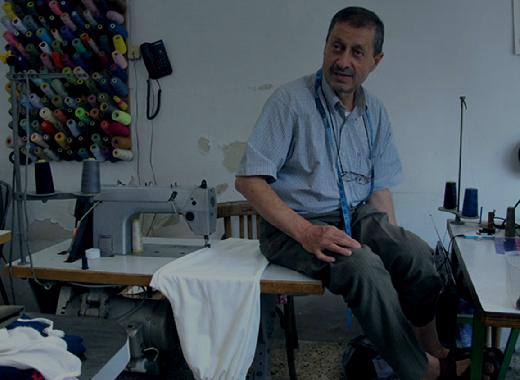 Darat al Funun
Location
Jabal Al Lweibdeh