As an important step towards realizing our individual roles in building and directing a conversation about contemporary design and culture in the region, and towards building a generation of cultural practitioners and thinkers, Amman Design Week has just concluded a six-week intensive introductory course on curating contemporary design in the Middle East, which ran from 1 April - 12 May, 2018.
The course, which is the first of its kind to take place in the region, invited sixteen participants from diverse backgrounds and nationalities, including Egypt, Lebanon, Kurdistan-Iraq, and Jordan. Participants met with international and regional facilitators in a series of seminars, workshops, and talks which guided them in the development of their own personal projects.
Over the duration of the course, participants solidified concepts of design exhibitions they would like to curate; diverse projects in architecture, furniture design, and graphic design, covering a multitude of topics such as sustainability and connection to the landscape, production and consumption patterns, and inclusive design.
Below is a brief description about each of the participants and the exhibitions they hope to curate.
Abdul Hadi Abu Nahleh and Xiaoman Ren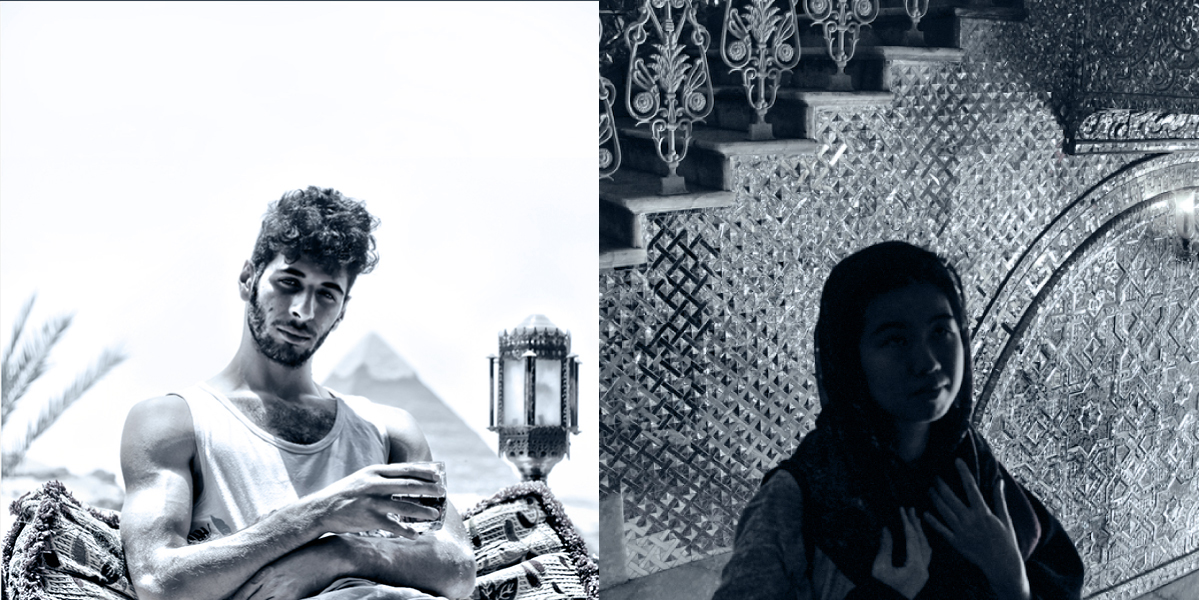 Abdul Hadi is an active performer, choreographer, workshop-conductor, and researcher who has performed in Middle-East, Europe and Africa. Ren holds a BA in Graphic Design from Central Saint Martins College of Arts and Design, UK and is a versatile practitioner in a wide range of media and professions. Their exhibition concept explores the complexity and history of human attempts to represent dance through symbols, shapes, maps and patterns, focusing on the visualization of the tangible trace we make in space and the invisible spatial map of all potential human movements.
Andre Mcheileh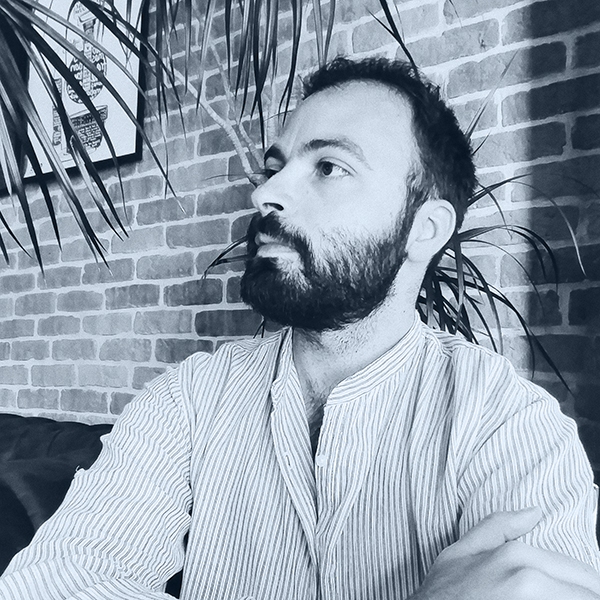 Andre Mcheileh is a Lebanese designer who aims at exploring the world of contemporary art through photography, gastronomy, perfume design, and the phenomenology of everyday life. His exhibition concept explores imperfection in design production and how it shouldn't be seen as something inferior, but rather as a visual language by itself which can coexist with and complement a perfect finish.
Dana Qabbani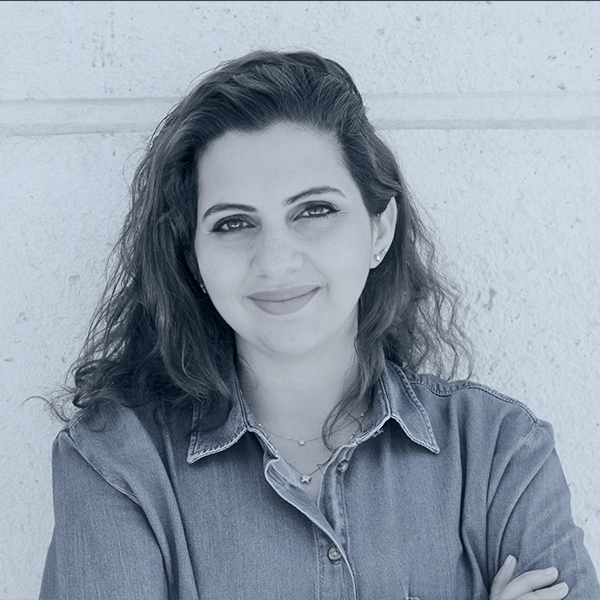 Dana is a Jordanian art director and events manager, working in the field of contemporary art and design. Her exhibition proposal, Spectrum, is an attempt to translate the features and feelings of autism that are often invisible to the public into an impactful, sensorial, and visual experience.
Jude Abul Ghanam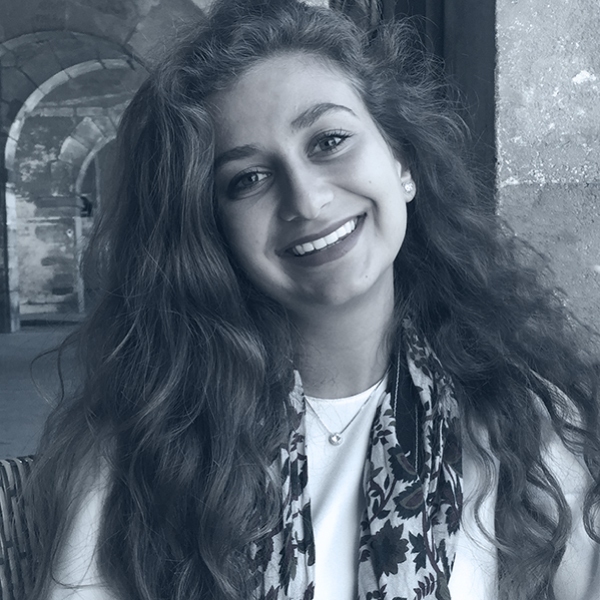 Jude is currently a fifth year student in the architecture program at the German Jordanian University. Jude is aiming to curate a pavilion which attempts to capture the experience and significance of the abandoned Al Baqourah area in the North of Jordan using narration and by uncovering inaccessible fragments of the site.
Kate Haddad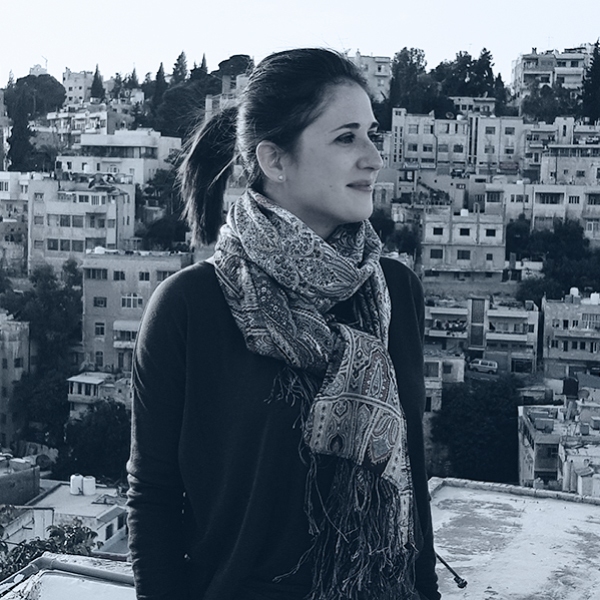 Kate is originally from Belarus and moved to Jordan five years ago. Her background is in art history and her interests lie in contemporary art and design. Passionate about helping local communities and having volunteered with local NGOs, Kate's concept for an exhibition revolves around supporting sustainable behaviour through innovative design solutions.
Lama Abu Hassan and Mahmoud Saymeh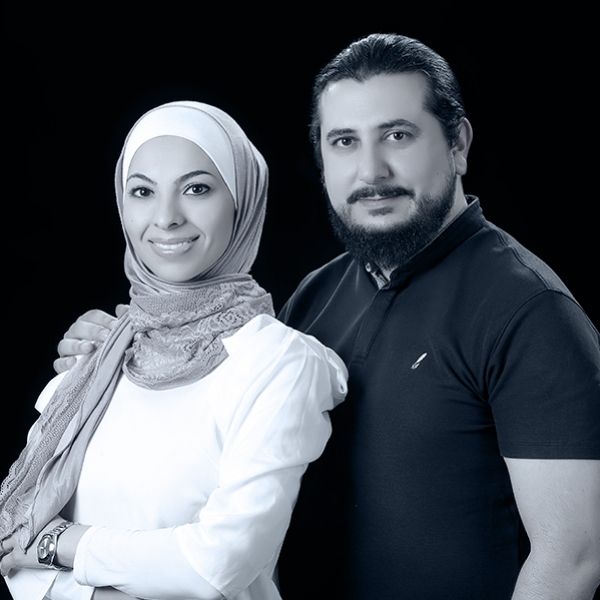 Lama recently completed a PhD combining architecture with cinema from Cardiff University, and has previously worked as a film producer for two award winning short films. Mahmoud holds an M.Sc in architecture, and has been the lead designer of many architectural projects in Jordan and the region. Together, they co-founded the SPACES architectural design studio. Their exhibition idea, Kinesthesia, is a fantasization of the story of Amman's sealed stream through a cinematic sensorial live experience.
Malak Shouman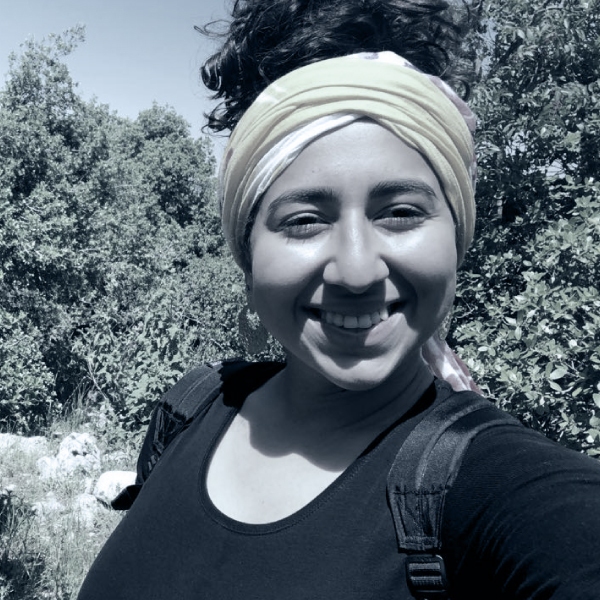 Malak studied graphic design at the American University in Cairo and aims to emphasize the vitality of design in everyday life. Malak's exhibition advocates for design as not only a tool for problem solving, but also as recreational and as a tool for fun.
Muna Al Fayez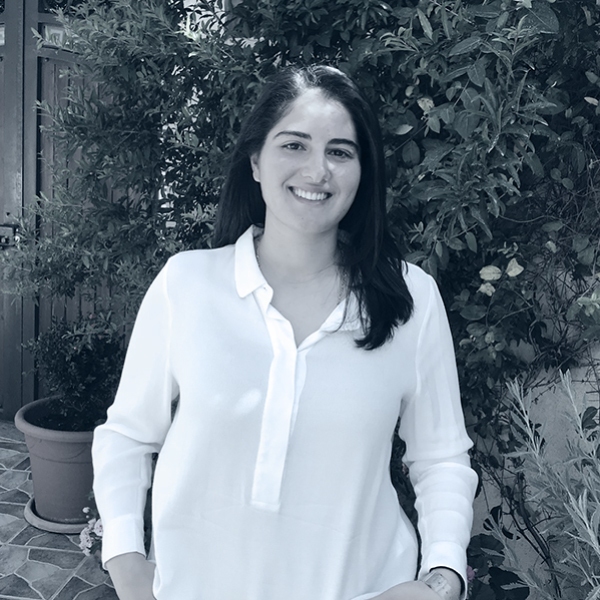 Muna graduated with a BA in architecture, and afterwards got her Master's degree in urban strategies and design. Muna is currently taking part in various research and urban design projects in Amman. Her exhibition proposal investigates design installations that help rekindle humanity's long-lost connection with the landscape.
Nour Algharibeh and Hasan Nabulsi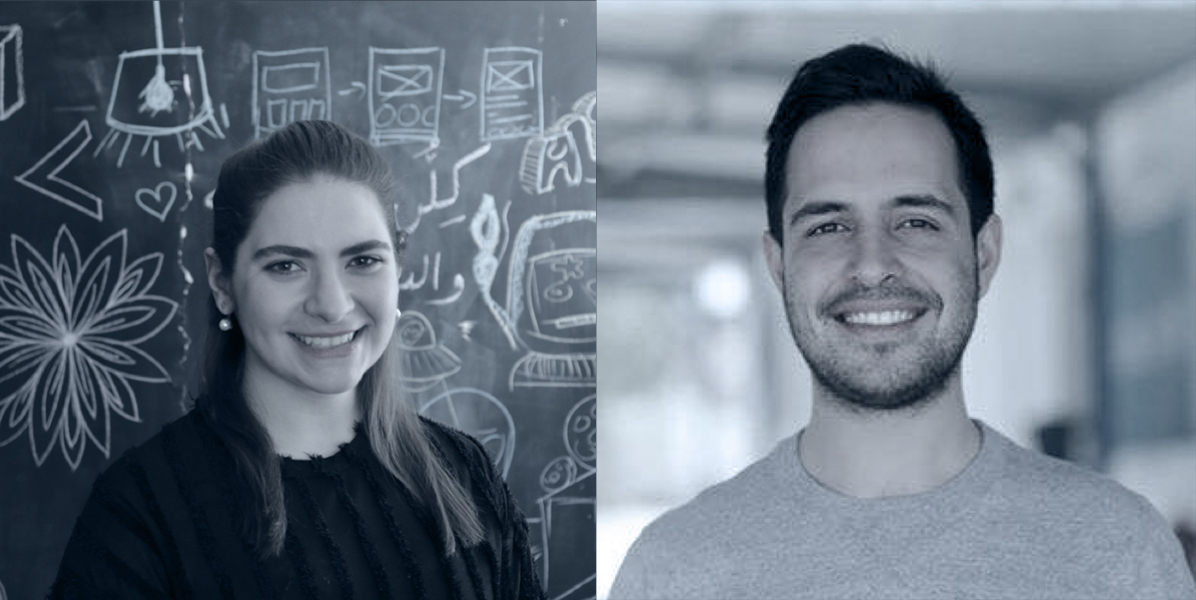 Having completed her degree in mechanical engineering at NYUAD, Nour is currently the curator of the Global Shapers Amman Hub and a design researcher/project coordinator at SYNTAX. Hasan, who graduated with a dual degree in political science and film and new media from NYUAD, works in communications and partnerships in the humanitarian field where he spends his time creating written and audio-visual stories and reports. Their exhibition concept, titled AlWeraqa, explores the publisher-designer-reader dynamics in the book making space, with a special focus on the Arab world.
Rana Magdy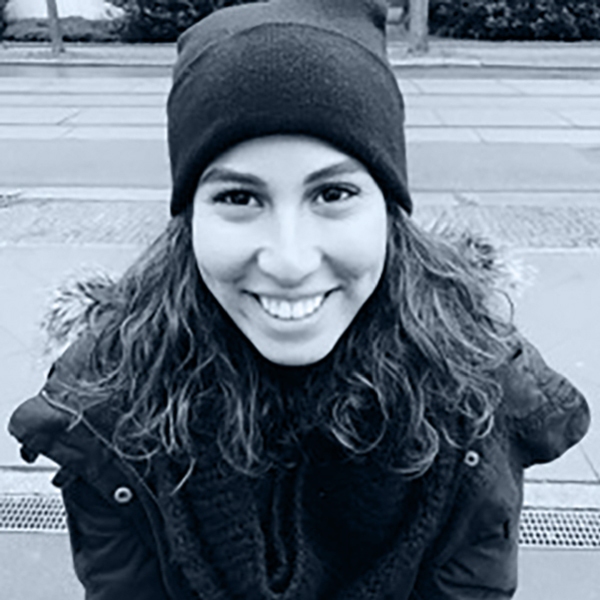 Rana is a recently graduated graphic designer student from Cairo. Her exhibition examines our interaction with the objects we own and explores how we can resist planned obsolescence and throw-away culture through promoting a repair, re-use, and share lifestyle.
Rand Abu Al Sha'r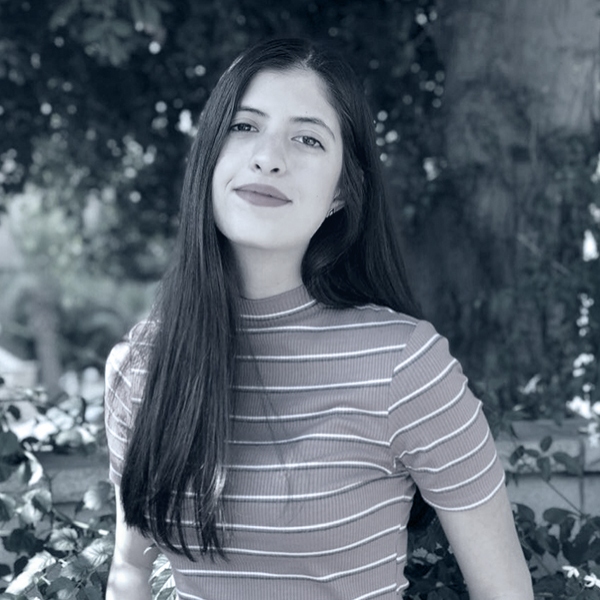 Rand is an architecture graduate who recently returned to Amman after completing her undergraduate degree in Massachusetts, and is also a LEED Green Associate. Her honors thesis investigated the issue of rethinking shelter. Her interest in the overlap between sustainability and humanitarian design led her to her exhibition idea, which explores inadequacies in shelter design, particularly through deconstruction of shelter elements in a manner which questions the notion of the temporary.
Saman Sarheng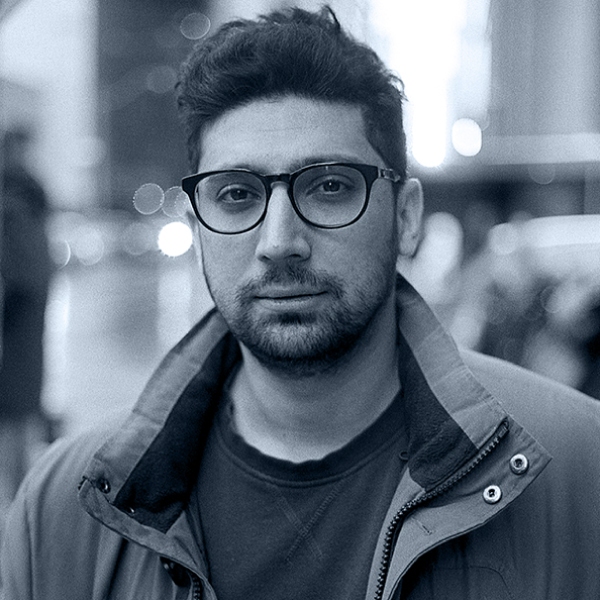 Saman is a freelance illustrator whose work mostly focuses on portraits and conceptual editorial illustration. His curatorial project, Investigating Composition, is a critical look on composition in poster design in the Middle East.
Yasmine Alnabulsi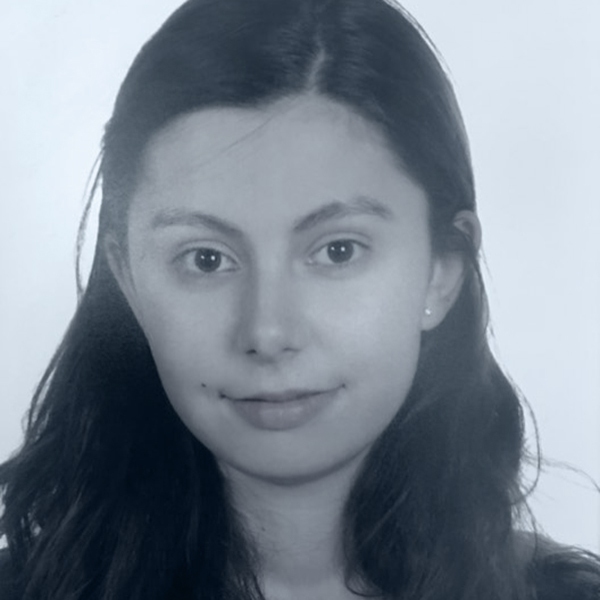 Yasmine has a BA and MA in Fine Arts from Central Saint Martins College of Art and Design, London as well as a PGCERT in therapeutic arts, IATE, London. She currently works at Darat al Funun. Her exhibition proposes an opening up of designers' process of use, exploration and manipulation of available material.