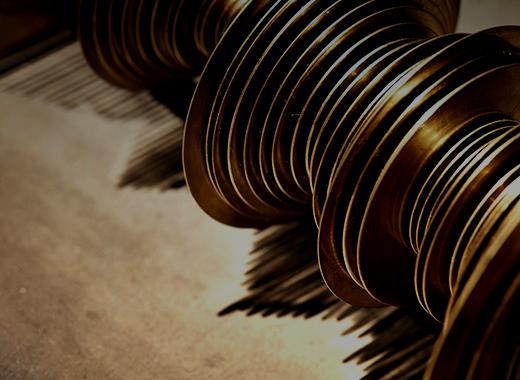 Design impacts our environment through aesthetics; it creates an ambience and mood in a space. These sculpture and decorative pieces at the Hangar Exhibition are meaningful and aesthetic depictions of each designer's worldly and spiritual influences. In Jordan, sculptures decorate and enhance some of our public spaces, parks and transportation spaces. 
---
Hayan Maani is an artist who works in an array of mediums, from sculptures to paintings and calligraphy to interior design. This year at the Hangar Exhibtion, Hayan designed  'The Dancing Letters Wall Piece / Three Arabic letters: Baa, Taa & Thaa', hanging above the stairs in the Hangar Exhibition going up to the Education Zone.

FB: theartofhayanmaani | IG: @theartofhayanmaani | T: @hayanmaani | hayanmaani.com

---
Using reappropriated steel, 'Discovery' was born from Mulham Ibrahim Al Najjar's continuous search for the meaning of life, and as a representation of his relentless need to attain self awareness and consciousness. For Mulham, 'Discovery' is the breaking down of all boundaries to allow for an elevated state of being.

---
This copper sculpture titled 'Basmala' designed by Nedim Kufi is the physical embodiment of the sound wave of a human voice reciting the Basmala, which is the opening phrase of the Holy Qur'an meaning "In the name of God, the Most Compassionate, the Most Merciful". It is an experiment in synesthesia, transforming a sound wave into a physical body. 

Beyond the five obligatory prayers, Basmala is recited before beginning work or undertaking a new task, and is even used in rule of law as a preamble to state constitutions. It is a powerful image as well as a sonic symbol. Calligraphic depictions of the Basmala have taken on the power of icons in Islamic art and architecture.

Header Image