Amman Design Week and the Goethe-Institut in Jordan invite designers, scientists, makers, and creatives interested in sustainable materials and material sciences to apply for a unique opportunity to develop new and innovative work that goes beyond traditional textile materials and techniques.
 
Textile Innovation Lab I - Material Innovation is a workshop running from 9 - 18 December 2018, that introduces participants to the processes in which sustainable and alternative materials can be produced and used in textile applications. Participants will learn how to use kombucha leather growing, paper-making, and bio-plastics for the development of new materials. The workshop also includes site visits to textile production facilities in Jordan, where participants will learn about traditional techniques such as natural dying, paper making, embroidery and weaving. At the end of the workshop, participants will experiment with these new and traditional techniques and materials, combining and using them to produce their own prototypes.
This workshop is a unique opportunity for knowledge exchange in the creative field. It will be facilitated by the German textile expert Annette Fauvel and the Jordanian designer Basma Omar. Three participants from Germany as well as seven participants from Jordan will be selected based on their applications and letters of intent.
Admission to the workshop is free. Spaces are limited.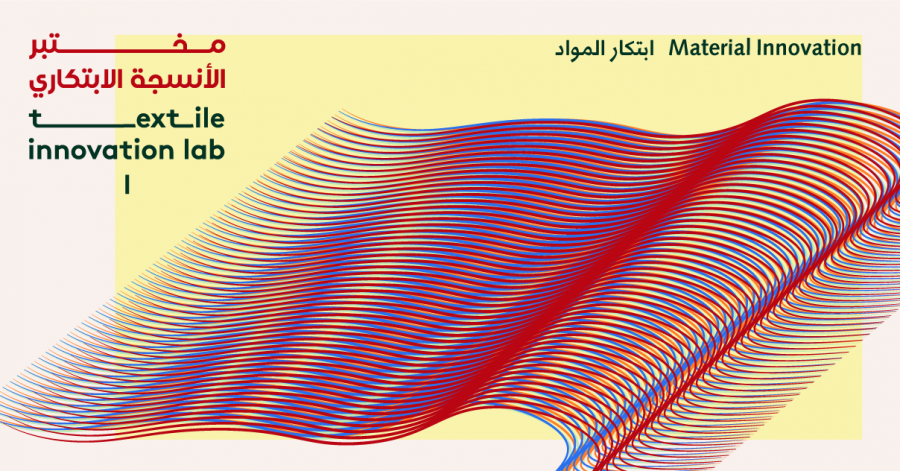 Interested applicants must submit their applications online by the 25th of November, 2018.
About the workshop
The textile industry in Jordan has always been dependent on the import of raw materials from abroad. Jordan lacks adequate resources such as water to develop raw materials for the textile industry and thus be self-sustainable. This workshop aims to experiment with new, innovative materials and techniques, which are sustainable and applicable in Jordan.
The Textile Innovation Lab I - Material Innovation will take place over nine days between the 9th and 18th of December 2018 and will include a series of introductions to local practices, tours to factories and sites, as well as an intensive introduction to using kombucha, papermaking, and bioplastics.
The workshop will take the following format (approximately 6 hours per day):
Day 1 - Introduction sessions
Day 2 - Tours and site visits
Day 3 & 4 - Introduction to working with kombucha
Day 5 - Tours and site visits
Day 6 - Introduction to papermaking
Day 7 - Introduction to bioplastics
Day 8 & 9 – Working Sessions - combining the different techniques together and coming up with project ideas
The workshop will encourage participants (individually or together) to develop project ideas which can be realized within the 9 months leading up to Amman Design Week 2019. The outcome can be a finished product or a prototype of a material and/or textile product. A fund is available (max. 500 EUR per person) for the realization of the projects.
Participants will be assisted and mentored during their production process by the workshop facilitators, and selected participants will have a chance to showcase their work at Amman Design Week 2019.
Textile Innovation Lab I - Material Innovation is organized by the Amman Design Week and the Goethe Institut in Jordan.
About the facilitators
Annette Fauvel is a textile designer with a broad research background in the fields of innovative materials and new approaches to textile techniques. After studying Textile Design at various universities in Germany and Estonia, she worked as textile designer, product developer and buyer for different companies. Recently, she found her way back to university on PhD-level, teaching and researching in the subjects of Material Technology, Design of Textile Products, and Design Strategies. In addition to her teaching, she works as a freelance design consultant for the German retailer Manufactum.
Basma Omar has over six years of experience in fashion manufacturing and more than twelve years in multidisciplinary design including graphic, packaging, fashion and product design. She is an industry expert in textile products, with a broad experience in supply chain design and dynamics. Her work has mainly been influenced by her interest in sustainability, natural-value, local-added-value, and waste-as-resource.
About Textile Innovation Lab
Textile Innovation Lab I - Material Innovation is the first in a series of workshops and programs that explore innovative solutions and ideas within the textile industry. Each workshop of the series will explore a specific theme related to any of the broad aspects of the textile industry; from materials, to processes and techniques, to applications and uses.