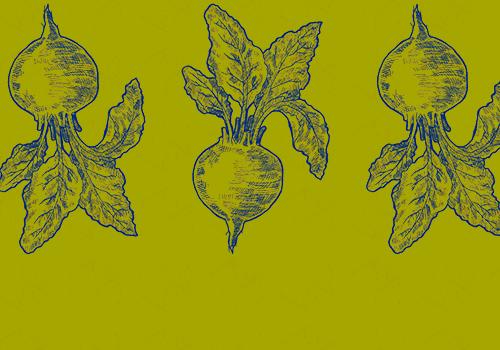 Header Image

Amman Design Week and Fab Lab Irbid / Luminus Shamal Start invite all designers, architects, scientists, makers, and creatives interested in agricultural and food technology to apply for a unique opportunity to develop innovative ideas for home-based or urban solutions in self-sustainable agriculture, as well as solutions that improve the way we grow, transport, and experience our food.
Applying for this program may qualify you to take part in a seven-week maker residency where you can develop the skills necessary to research, develop, and produce your ideas, and also get a chance to exhibit them during Amman Design Week 2019.
The maker residency will run from the 15th of September, 2018 until the 3rd of November, 2018, and will require a commitment from participants for two sessions a week, five hours per session.
Interested applicants must submit their project proposals and applications online here by the 15th of August, 2018.
---
Project Brief
Under pressures of population growth and the current global climate change, food security and food safety have become issues of great concern, with the production of agricultural goods growing to industrial and factory-like proportions.
Designers play an important role in introducing self-reliance and building an education around sustainable practice. An opportunity exists for designers to investigate agricultural and food technology that does not only refer to high-tech solutions, but also smaller-scale, more self-sustaining, and lower-cost technologies that can be implemented as home-based and urban solutions in agriculture and food technology.
Lying at the intersection between science, technology, and design, these solutions can provide creative and innovative ways for watering, lighting, and growing plants in order to increase their productivity, lifespan, and efficiency. Such solutions have also proven their potential to transform our livelihoods by re-examining our cities, reinventing our homes, and improving our health and nutrition.
We invite designers to propose solutions in one of the following fields:
Home-based solutions that investigate ways in which our homes can leverage new technologies to become more self-reliant. How can all parts of our home; our gardens, kitchens, and rooftops, become sources of food and agriculture and provide do-it-yourself farming solutions?
Urban agriculture solutions and systems that can reinvent and utilize our public spaces, schools, streets, and community gardens across the city or country to improve agricultural production or distribution. How can our cities generate the efficiency we need and also transform our spaces and livelihood?
Food technology and packaging solutions that tackle different parts of the food chain; the way food is grown, processed, transported, and consumed. Solutions can look at the future of food creation, food packaging, and food waste coming out of households, supermarkets, and restaurants. How can we design ways to improve the preservation of food or reduce food waste through innovative recycling systems?
Educational tools are key drivers for implementing a school of thought within generations. How can we inform audiences of all ages, including students and children, on the importance of sustainable agricultural practices and food design?
---
About the Residency
This collaboration between Amman Design Week and Fab Lab Irbid / Luminus Shamal Start will select and sponsor five participants to enrol in a seven-week maker residency on digital fabrication. The residency will offer participants seed money and services valued at up to JOD 700 to research, develop, and produce proposed projects and prototypes during the seven weeks. Fab Lab Irbid will be providing free access to their facilities and a chance to work closely with mentors to learn new skills in digital fabrication.
The five selected projects will also have a chance to exhibit their prototypes at Amman Design Week 2019, where they can launch their products to an international audience.
The intensive digital fabrication course will cover the following topics:
Project Management Principles & Practices (Week 1)

2D Design & Laser-cutting (Week 2)

3D Design & 3D Printing (Week 3)

Computer Numerical Control (CNC) Machining (Week 4)

Electronics Production (Week 5)

Electronics Design (Week 6)

Programming (Week 7)

Final Project Evaluation (Week 7)
All accepted applicants are welcome to apply for Shamal Start's incubation and acceleration program upon completion of the residency.
---
About Us
A Fab Lab (or fabrication laboratory) is a small-scale workshop for personal digital fabrication, equipped with an array of flexible computer controlled tools and various materials, with the aim to make "almost anything".
Fab Labs include the following machines: a laser cutter that makes 2D and 3D structures, a high-resolution CNC milling machine that makes circuit boards and precision parts, a large wood router for building furniture and housing, a suite of electronic components and programming tools for low-cost, high-speed microcontrollers for on-site rapid circuit prototyping, a textile shop, a molding and casting shop and a 3D Printing section for prototyping.
The Fab Foundation has established over 1000 Fab Labs around the world. Fab Lab Irbid is now considered the first official node in Jordan and one of the 20 biggest Fab Labs around the world. It focuses on introducing local society to new and advanced manufacturing techniques and how they can help improve the quality of life in these communities.
Luminus Shamal Start is a program which aims to support establishing 90 startups and 60 MSMEs in Irbid and Mafraq provinces. Focusing on manufacturing and services industries, its goal is developing the local economy and creating new job opportunities. It provides comprehensive business development support services, including raising entrepreneurship awareness, capacity building, training incubation, mentorship, linkages, seed-funding and access to Jordan's first digital fabrication facilities – Fab Lab Irbid.
Luminus Shamal Start is funded by the European Union and implemented by Luminus Group in partnership with Royal Scientific Society - RSS.
Amman Design Week is an annual immersive experience in local and regional design and culture. Focused on creating a forum for learning, exchange and collaboration, this platform empowers designers through its comprehensive program of large-scale curated exhibitions, workshops, talks, and events.
Amman Design Week offers a platform to designers and creatives to showcase their work and connect with other designers, audiences, and opportunities. We believe in talent development and providing the support required to create a favorable ecosystem for local designers and their work to create an impact.
The third edition of Amman Design Week will take place in October 2019.
---
How to Apply
Interested applicants must submit their project proposals and applications online here by the 15th of August, 2018.
Eligibility Requirements
Applicants must be residents of Jordan for the duration of the residency between the 15th of September, 2018 until the 3rd of November, 2018

Participants must commit to the full duration of the residency for two sessions a week, five hours per session.

The residency is open to all local professionals, innovators, and designers that have a concept that they would like to expand on.

Applicants must submit proposed ideas and demonstrate their ability to complete the residency
Submission Guidelines
Eligible participants are required to fill the online application form and submit a concept proposal in-line with the theme of the residency.

Works may be submitted under the name of an institution, group, collective, or team.

Submitted proposal must be original work by the applicant himself/herself.

Submitted concepts must not be offensive, defamatory, harmful, vulgar, excessively violent, or racially or ethnically objectionable.

Late or incomplete applications will not be considered. Only selected applicants will be contacted.

Shortlisted applicants will be given dates to present their concepts to Amman Design Week and Fab Lab Irbid teams before selecting the final five participants.
Key Dates
15 August – Deadline for Applications

5 September – Final accepted applicants announced

15 September - 3 November – Residency Program

4 - 8 November – Submission of Prototypes