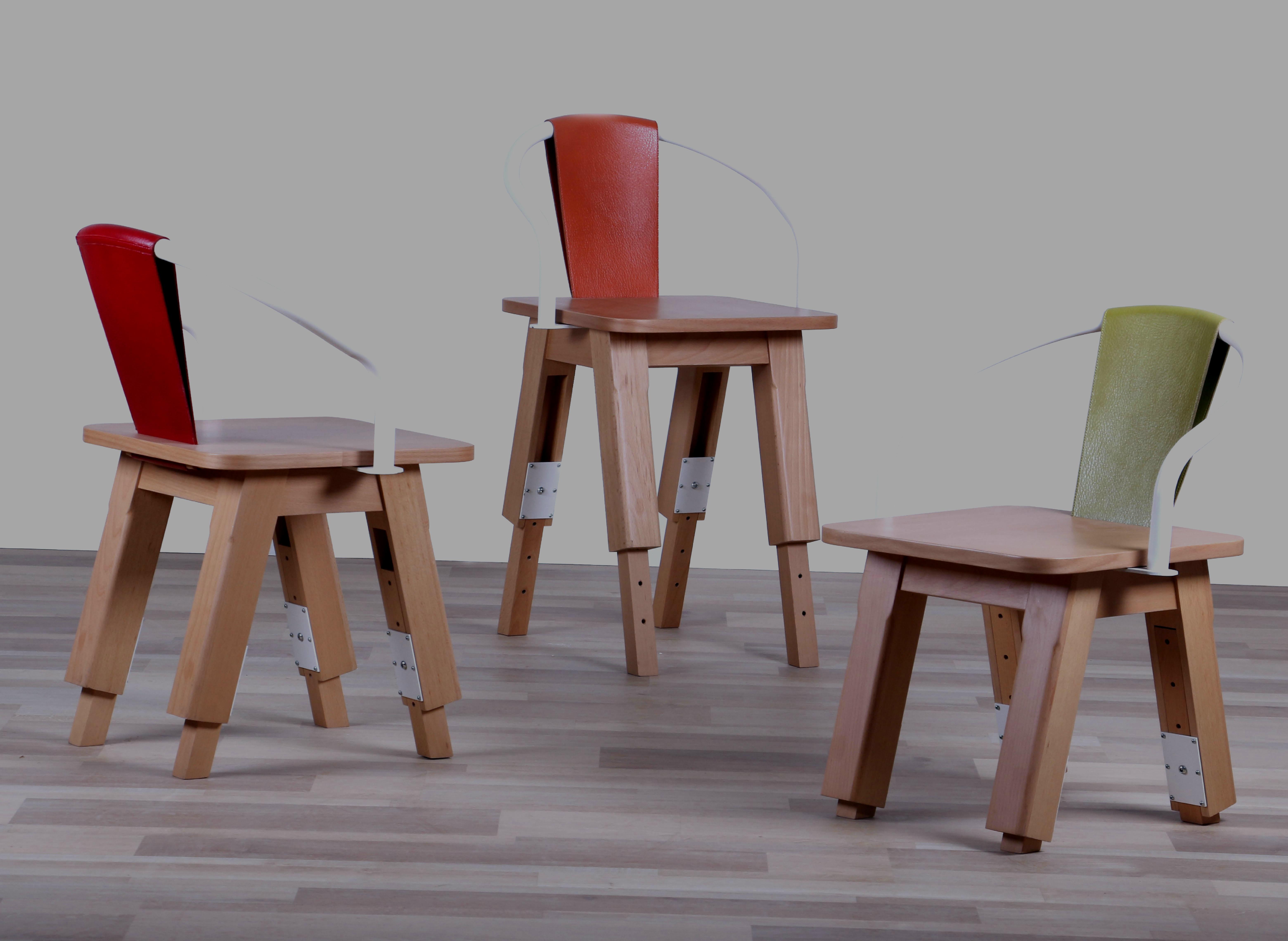 Header Image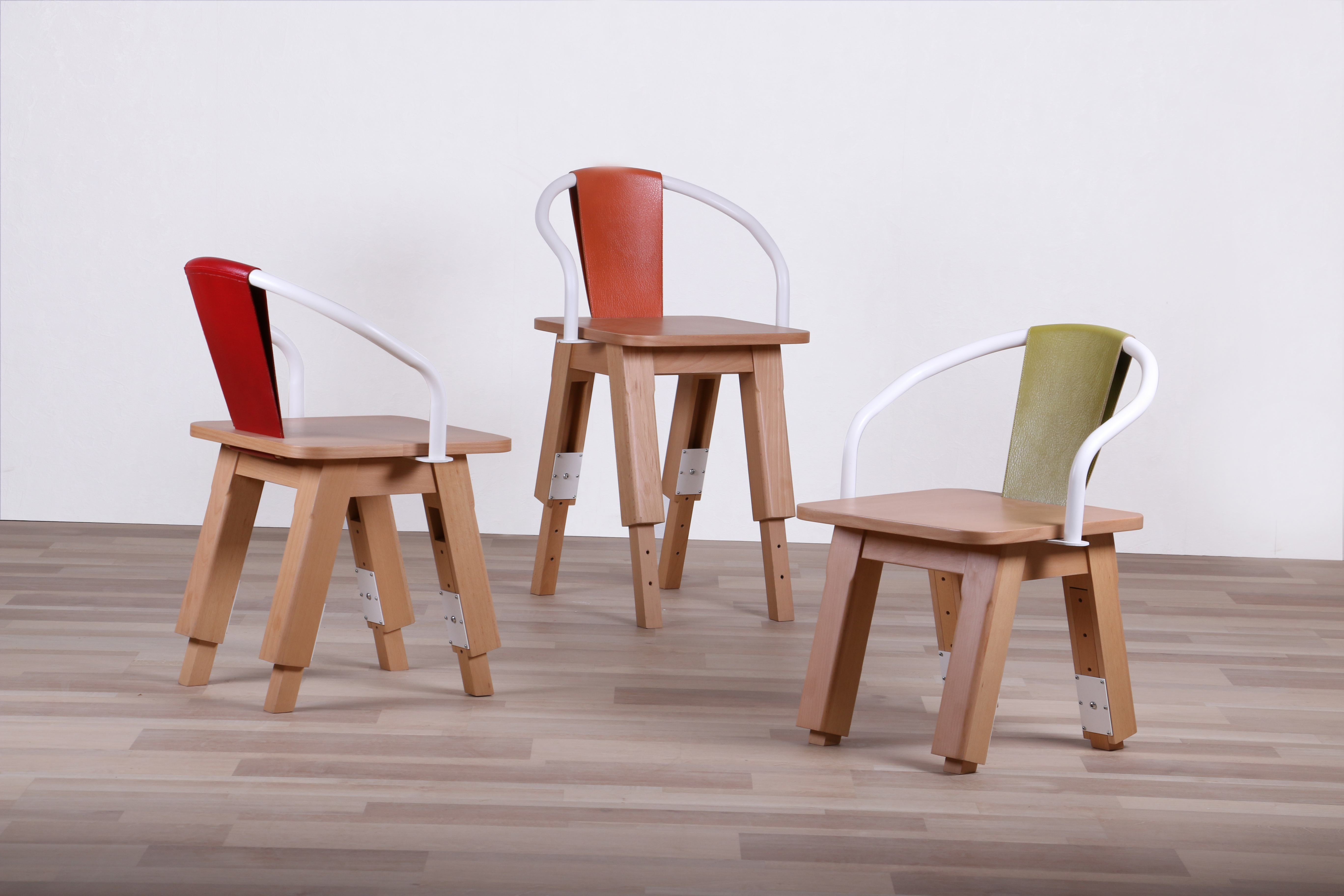 Functionally and aesthetically, designing for children is much different than designing for adults. Children are constantly on the move; they're learning, exploring and growing every day, and the design that is around them can have a significant impact on their development. These designers have each designed projects for children and their unique needs; playscapes, furniture, and books.
---
'Playscapes' is a mobile, multi-purpose installation that derives its inspiration from Jordanian landscapes, designed by designers Sarah Abdul Majid and Sandra Hiari. Through its design and functionality, 'Playscapes' addresses child-associated urban pains by activating pocket, vacant, and open spaces for children, and encouraging group play by providing educational and playful elements. 
Featured in an outdoor urban space in Ras El Ain at Amman Design Week's pop-up Crafts District, 'Playscapes' is a piece that can be arranged in a variety of assembly schemes based on spatial limitations and desired use of the installation.

Sarah Abdul Majid is an urban designer and a graduate of the Architectural Association (AA). Her work advances the ideal of landscape urbanism. Sandra Hiari is an urban planner and a graduate of the City College of New York. Her work focuses on governance and advancing urban performativity. Both Sarah and Sandra were members of the design and planning team of the Amman 2025 master plan developed for the Greater Amman Municipality. 

---
On display at the Hangar Exhibition, are works by the designers Lubna Badran and Ernest Saqa from Karmeh Design Studio. The architect and furniture designer duo aim to offer unique furniture pieces, with a particular focus on designs made for children. 
'Gym Chair', inspired by the gymnastic pommel horse, is made from solid wood, metal and leather. With its sturdy structure and height adjustable legs, this chair is a durable and functional item made for children ages four and up.

The 'Gym Table', matching the 'Gym Chair', is also inspired by the gymnastic pommel horse, and emphasizes functionality through its height adjustable legs, that can grow as children grow.
Their third piece, 'Crane', a series of floating shelves, are the result of material combination of pine and natural rope. It is designed to look playful without compromising its practicality.
"Spinny" Side Table
This round side table features a revolving curtain made out of leather straps offering a simple and convenient way to reach its inner storage space.
"Farjoos" Lean Bag
This lean bag reflects the comfort and simplicity of casual seating which is emphasized through its shape and fabric. 
---
In the world of children's books, the Hangar Exhibition also presents 'Three Little Socks', an abstract narration of the Syrian universe discussing the aspects of culture, politics and history. 

Designers Shorouq Kandeel, Merna Ayman, and Asmaa Mostafa came together in their imagination of 'Three Little Socks', a project resulting from their need to share the story of the Syrian crisis and its portrayal in Western countries. Announcing themselves as the three little musketeers of the design world, they looked for all the imaginary walls preventing the integration of Syrian refugees into other worlds. Their book introduces kids to Syria as a country with rich heritage and culture, delicious food, warm atmosphere and unfortunate events.
They consider the book to be an introduction to the past, present and future states of Syria that opens a dialog between a parent, who is already aware of the real events, and the child. Together they are discussing the dramatic real events of Syria and the Syrian refugees in a manner that is more vivid, understandable and emotionally tangible for the child.