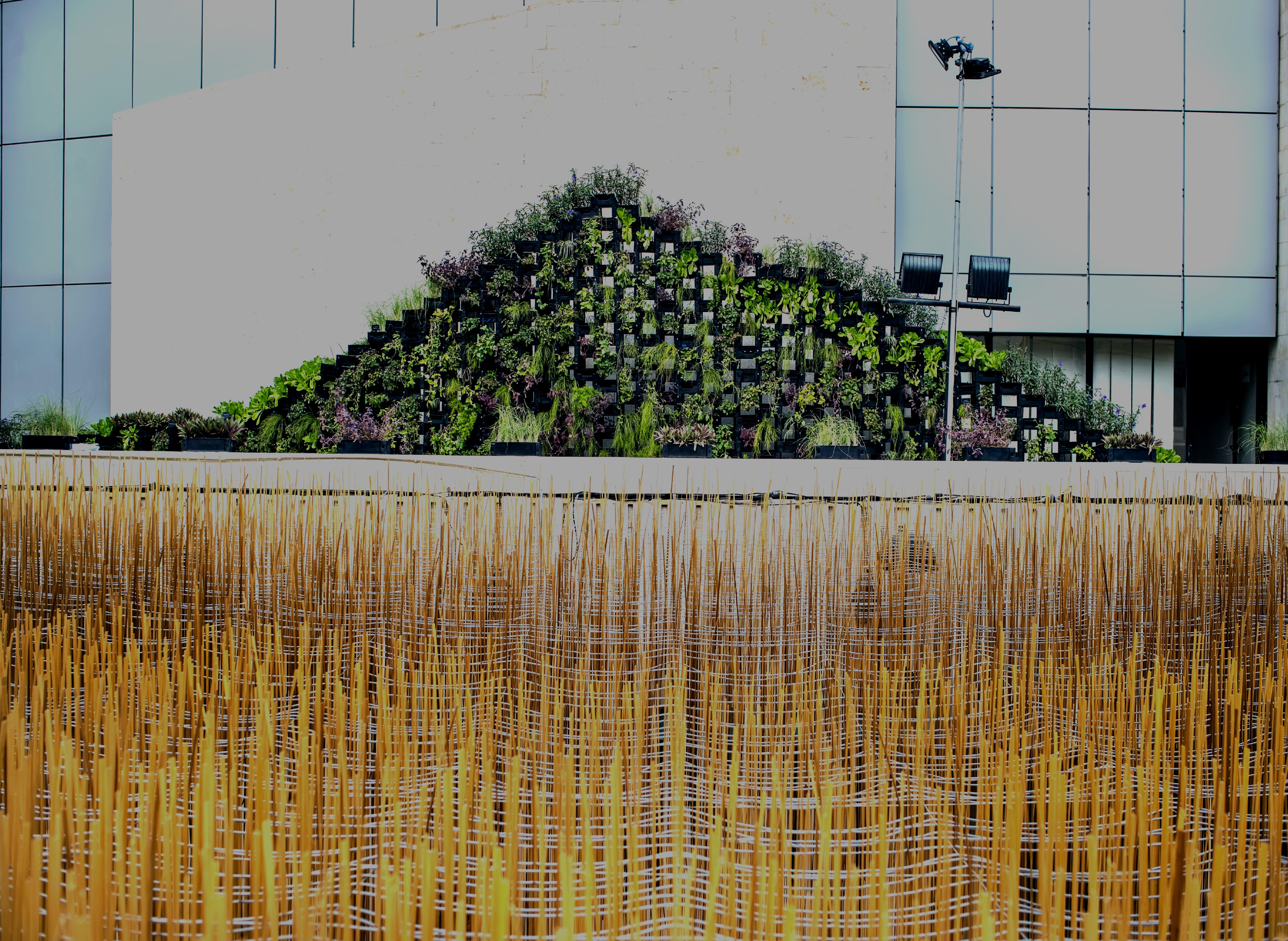 Header Image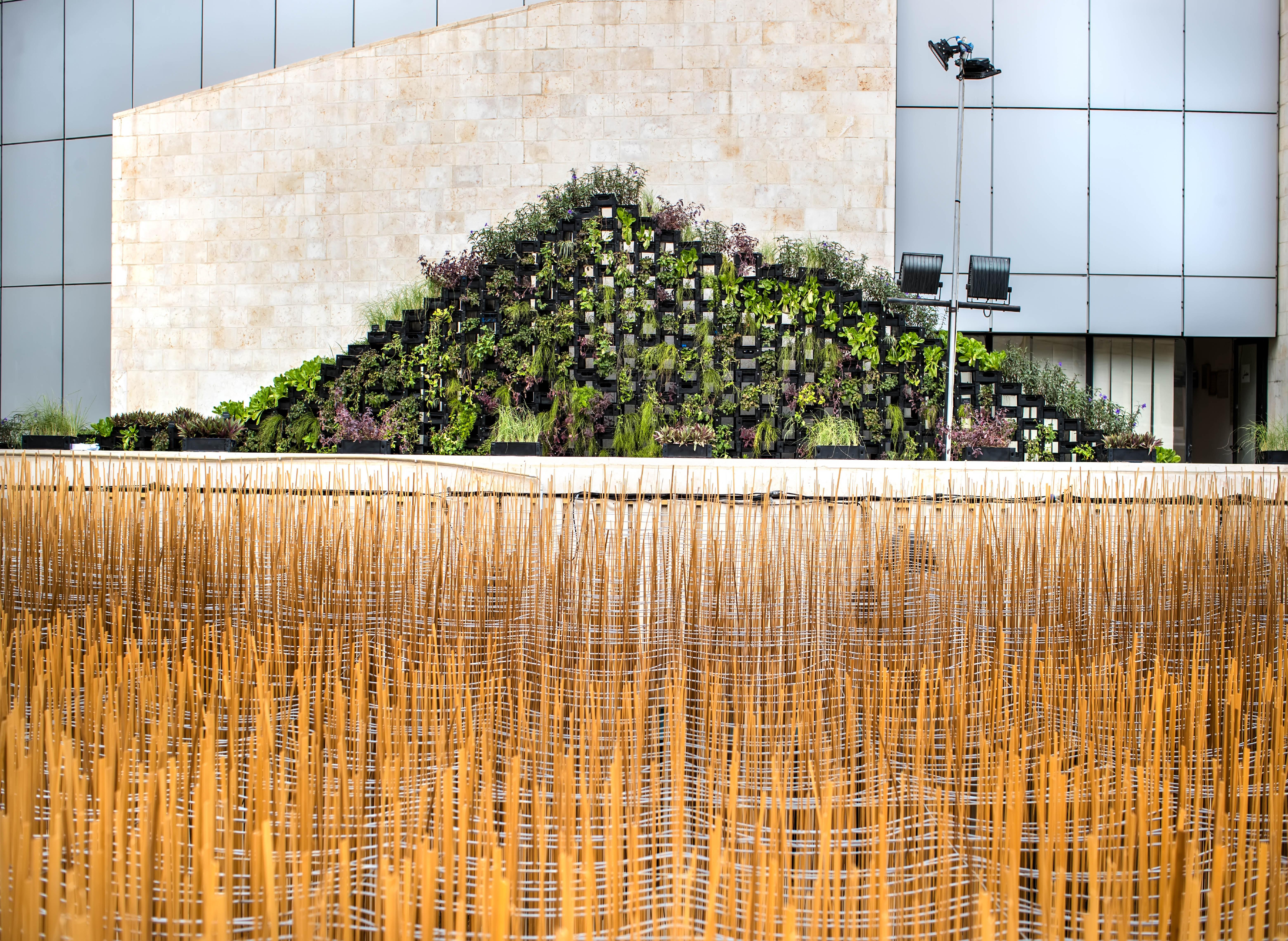 Every year, Amman Design Week seeks to become a platform for designers to activate public spaces in such a way that allows them to be more interactive, engaging and aesthetically rich. This year, designers used existing open space to develop works that spark a conversation on eco-friendly, viable urban design. 
Using lightweight plastic crates, architect and designer Sara Soudani designed a structure that could easily be constructed and taken apart. The crates that compose the Eco Green Pavilion are then used as a framework for plants and vegetation, allowing greenery to grow out of the crates holes. The Pavilion creates a vertical gardening prototype that connects the space with urban agriculture. 
Arini – a nonprofit private study and research institution that curates a variety of workshops, studies and pavilions in the fields of design, architecture and urbanism – developed a fluid, dynamic canopy called 'Dalieh' that draped the Zain Cultural Plaza at Al Hussein Cultural Center.
10,300 bamboo strips, originally used as window blinds, were repurposed in this installation to transform the space into a whimsical, ecological space that also functionally served to shield from natural elements like sun and rain.
Dalieh was inspired by Alejandro Aravena's use of scrap metal at the 2016 Venice Architecture Biennale.