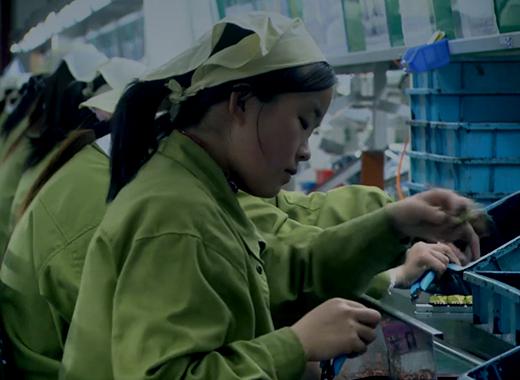 This year, Amman Design Week curated a film program to celebrate design through the powerful story-telling medium of film. With an array of films that tell intriguing stories about how design impacts life, the program offers a selection that will entertain and intrigue, posing questions about conscious design, sustainability in creation and use and design in diverse fields like journalism, press and education.
Documentary: With Myself I Started - Amal Madanat, Elie Nimri
Frustrated by the amount of garbage in Jordan, Amal was inspired to develop solutions to contribute to a more environmentally sustainable future for the country. At Amman Design Week, see the documented story of how she learned to lead a zero waste lifestyle, found the 'Towards Zero Waste Initiative' in 2012, and work with school children to educate and develop a permanent waste exhibition concept at a local school. Read more.
---
Catching the Sun - Shalini Chantey

Through the intricate stories of workers and entrepreneurs in the U.S. and China, Shalini Chantey's Catching the Sun captures the global race to lead a clean energy future from the perspective of those on the ground working to build clean solutions with their own hands.
Catching the Sun is an American Film Showcase feature. Read more.
---
Death By Design - Regional Premiere - Sue Williams

Sue Williams is showcasing the film screening of Death by Design at Amman Design Week for a regional premier. The filmmaker investigates the underbelly of the electronics industry, revealing how even the smallest devices have deadly environmental issues and health costs. Death by Design uncovers a global story of damaged lives, environmental destruction, and devices that are designed to die as we approach the tipping point where consumerism is no longer sustainable.

The Death By Design screenings are sponsored by the American Embassy. Read more.
---
Teen Press - TC Johnstone

Showcasing at this years Amman Design Week is a short documentary film about the Santa Barbara "Teen Press" journalism program. Seven years ago, two visionary teachers started Teen Press to teach kids about celebrity, character, and leadership. In a unique twist of fate, the kids have found themselves conducting interviews with some of the world's most sought after celebrities and world leaders.

Teen Press is an American Film Showcase feature. Read more.
Header Image