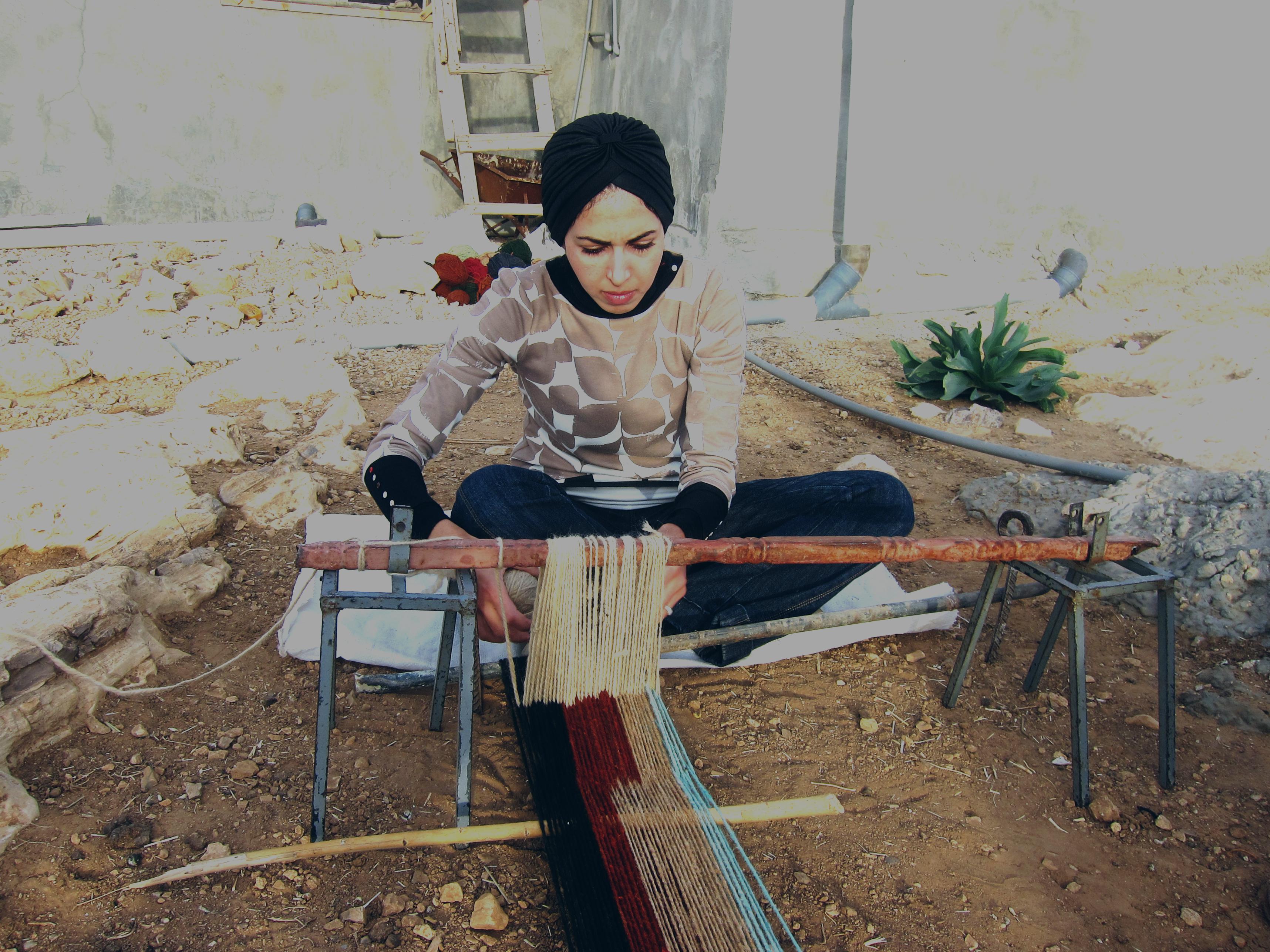 Header Image

29 August 2020
5:00 pm - 7:00 pm
Talk
Free
Bilingual
Venue: Amman Design Week Space, 27 Muath Bin Jabal Street, 1st Circle, Jabal Amman
Weaving has been practiced by most civilizations and cultures around the world and dates back as far as the Paleolithic era. An ancient technology with a few simple fundamentals, weaving has been developed and innovated into endless variations of technique and tools, producing an even more endless variety of textiles that we see today.
In this talk, Ishraq Zraikat will shed light on some of the most noteworthy contributions to this craft technology and discuss how one can build upon these basics to create highly sophisticated 'woven' materials for different industries and products. Ishraq will discuss how weaving, as a craft and method of construction, has become popular in the world of fine arts and sculpture.
About Ishraq Zraikat
Ishraq Zraikat is a Jordanian textile artist, weaver, and wool researcher. She attained an undergraduate degree in Architecture before pursuing her graduate study in Textile and Material Design from NABA in Milano. Her research-based practice bridges various design disciplines through an appreciation of craft and fiber/ textile media. Ishraq specializes in sustainable practices of processing wool from animal to finished product. She previously participated at Amman Design Week 2016 and 2019's Hangar Exhibition.
 
This talk is part of the Textile Innovation Lab V - Techniques in Hand Weaving workshop, also led by Ishraq Zraikat. More details on the workshop can be found here.
**In accordance with government regulation, only 10 people will be allowed into the space. Entry is on a first-come first-serve basis. Attendees must wear a face mask and adhere to the social distancing rules at all times.