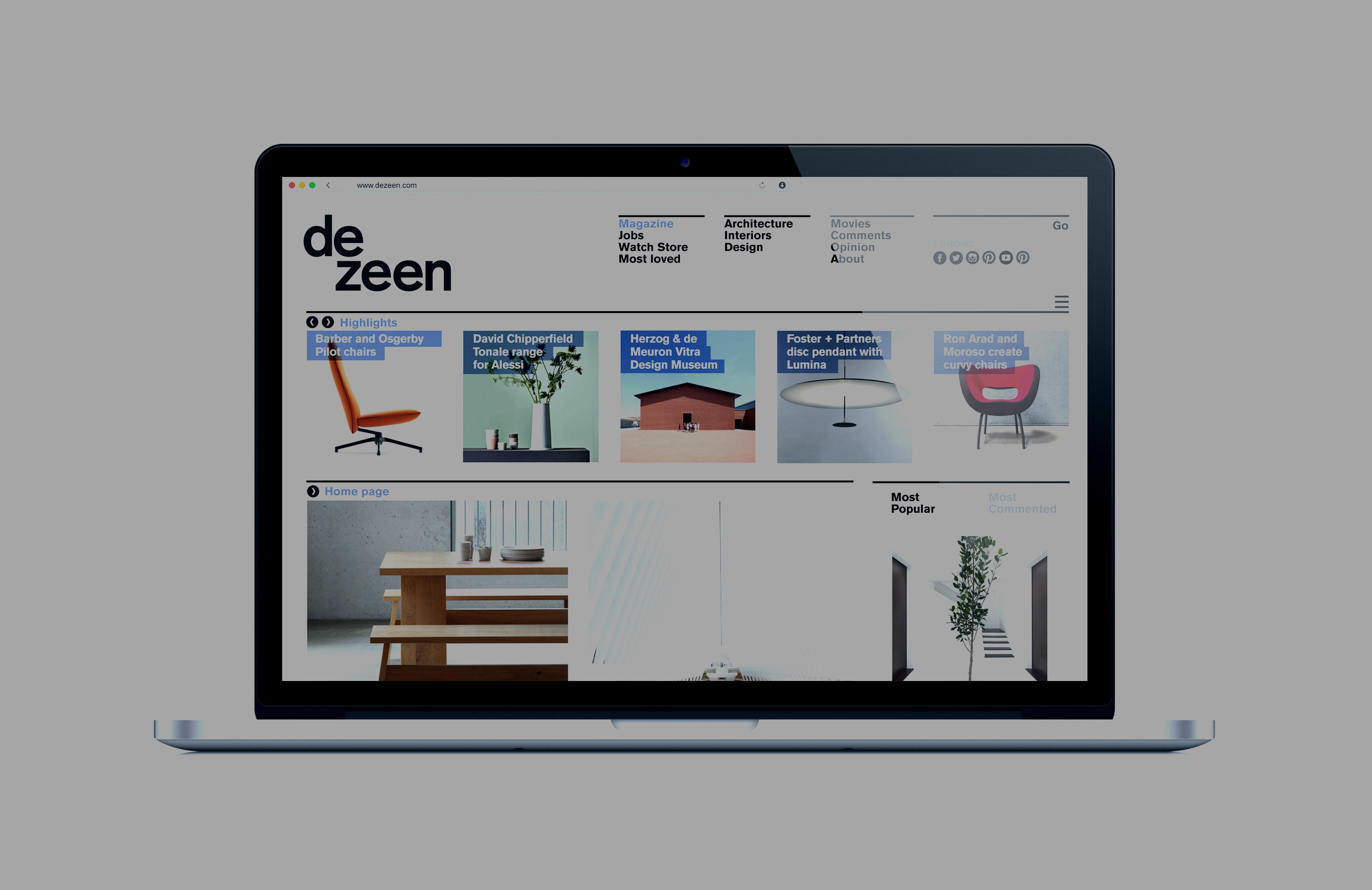 Header Image

Amman Design Week is excited to announce Dezeen as a media partner for 2017!

With a monthly audience of 2.5 million visitors, Dezeen is the world's most popular and influential architecture and design magazine.

Dezeen's award-winning editorial team publishes a curated daily selection of the best international architecture, interiors and design projects as well as breaking news, incisive features and compelling original video content.

With offices in London and New York, Dezeen also runs Dezeen Jobs, the world's most vibrant architecture and design jobs board.