Amman Design Week is delighted to announce the mentors that will be consulting and advising students for our upcoming program in collaboration with the MicroFund for Women. From July to August, Amani Qaddoumi, Hussein Alazaat, and Mike V. Derderian will be working with students that are developing branding and packaging solutions for entrepreneurial women supported by the Microfund. With the help of their mentorship, students will learn to work independently and sustainably in order to create original solutions for their clients and build formidable portfolios for the future.
Amani Qaddoumi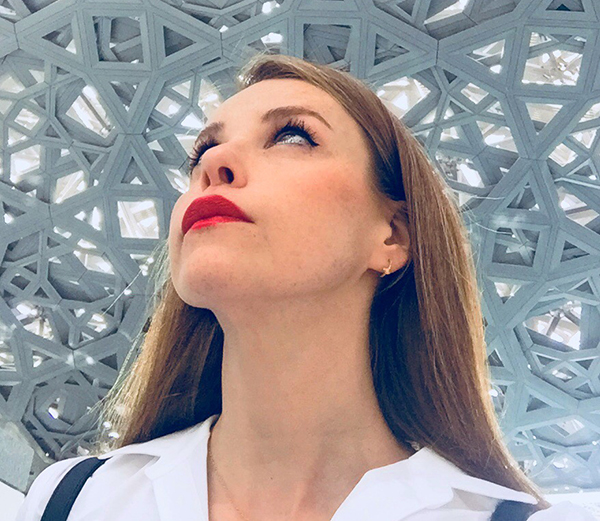 With 15 years of experience, Amani is a multi-talented designer specialized in branding, packaging, and print and logo design. Amani is a dedicated educator, she has trained crafts women for the Jordan River Foundation in modern print methods to help them refresh their work and has taught entrepreneurs how to brand their companies. Amani is also the founder of the start-up, Pixie, an innovative educational tool for kids that combines both the physical and virtual worlds. Amani works at the intersection of minimalism and fun to create strong, lasting, and impactful work.
Hussein Alazaat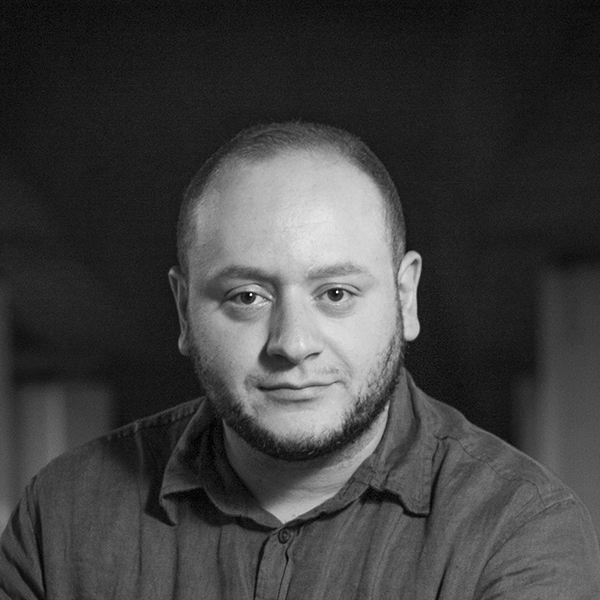 Hussein is a multi-disciplinary designer and Arabic calligraphy artist. He believes in the power of Arabic calligraphy in modern brands and products and emphasizes contemporary treatment in his typographic works. Hussein cofounded 'Wajha,' a social/cultural/design initiative to help small businesses and shop owners who are in need of free-of-charge branding for their shops. Most recently, Hussein launched ELHARF; an online platform that embraces art, visual culture, and Arabian designed products.
Mike V. Derderian, a.k.a Sardine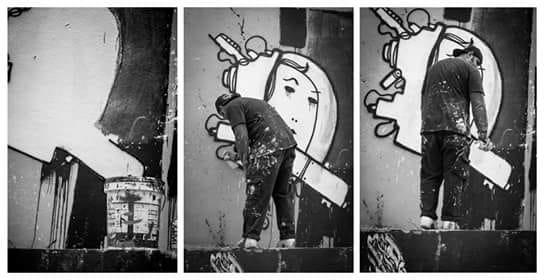 Mike is the founder of F.A.D.A. 317, a studio that specializes in comics, cartoons and graffiti.
F.A.D.A. 317 has curated a number of shows, with local, regional and international artists, such as Abu Mahjoub: Visual Love Letters to Emad Hajjaj, Sub Culture, and Back to School. F.A.D.A. 317 is also involved in a number of local festivals such as Darat Al Tasweer's Image Festival and the The Baladk Festival. Most recently, F.A.D.A. 317 launched Fanzeen, a quarterly comics collective. One of Mike's biggest projects in 2018 was designing the logo and artwork for the Jordan River Foundation's Social Innovation Labs and mobile vans.
The participating students will work for a month in a real-life work experience with great social impact. The resulting branding and packaging solutions will be offered free-of-charge to the small home-based businesses run by these women. The students, who were selected based on the results of an open call for participation, are:
Radwan Bashr - Al Quds College
Rama Shanawani - American University of Madaba
Yasmeen Nowar - German Jordanian University
Arwa Damerji - German Jordanian University
Samer Dababneh - German Jordanian University
Leen Jamhour - Middle East University
Helda Al Zaza - Middle East University
Rahaf Halasa - Middle East University
Yasmeen Maayah - SAE
Ala' Zuhdi Janbek - University of Jordan
Lama Jaber - University of Jordan
Raneem Alkharouf - University of Jordan
Wejdan Firas Alhuneidi - University of Jordan
Walaa Nabrawi - Yarmouk University
Rand Nassar - Amman Baccalaureate School
Sadeen Al Halabi - Amman Baccalaureate School
Rand Bastoni - Jordan University of Science and Technology
Zaid Marji - Jordan University of Science and Technology