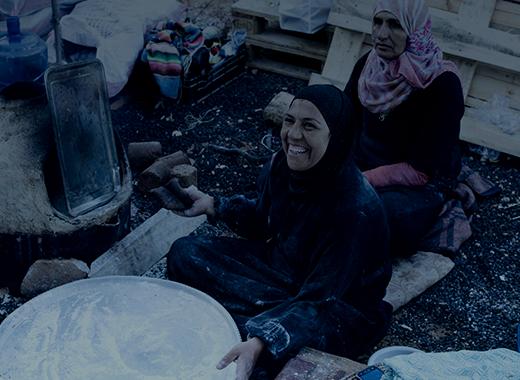 Header Image

In collaboration with the MicroFund for Women, Amman Design Week invites university students to apply to take part in a program that engages social responsibility and gives back to the community.
The program, running from July to August, will guide selected participating designers to develop branding and packaging solutions for women supported by the MicroFund for Women. This social initiative not only offers participating designers a chance to build their portfolios, but also provides a real-life work experience with entrepreneurial women, who work in small home-based businesses selling food products across Amman.
The participating students will collaborate with these women and will be challenged through a mentorship program to propose designs that reflect their unique food products. Solutions must be sustainable, affordable, and innovative taking into account the capabilities of the small business, and its future growth and development.
This is a chance for aspiring designers to use their skills to transform communities and small businesses, gearing them towards economic and social autonomy and empowerment.
How to Apply
Applicants must be currently enrolled in a Jordanian university or graduates of the 2018 academic year.
Submitted work should not use any watermarks or artist signatures.
Submitted work must be original work created by the applicant himself/herself.
Applications should be sent to info@ammandesignweek.com by 28 June 2018, and should include:

Name
Contact information; e-mail address, phone number
A copy of a valid student ID or proof of enrollment in a Jordanian University
A copy of your CV
Portfolio (4-5 works in graphic design, branding, and/or packaging design) in PDF format

Late or incomplete applications will not be considered. Only selected applicants will be contacted.

Key Dates
28 June - Deadline for Applications
8 July - Information Session
8 July - 8 August - Mentorship period
12 - 26 August - Submission and Production
---
About MicroFund for Women
MicroFund for Women (MFW) is a private non-profit company, began its operations in 1996 and is considered one of the leading companies to provide financial and non-financial services to low-income entrepreneurs, small business owners in Jordan in order to empower them, especially women, economically and socially, so they become active members of the society. Through a vast network of partnerships with different specialized organizations, MFW's non-financial division provides needs-based capacity building, training and social services to their beneficiaries. This holistic approach enables them to better utilize their loans, improve the well-being of themselves and their families, and assist them to build their businesses into sustainable source of income. MFW also leverage market linkages to help their beneficiaries' access new markets and partnerships.