About the Exhibition
In cooperation with Tiraz: Widad Kawar Home of Arab Dress, this exhibition focuses on the different techniques and uses of Bedouin weaving. Participants will get a general overview of Bedouin weaving, witness the actual techniques performed by members of different Bedouin tribes, and get the opportunity to purchase samples of Bedouin rugs. Opening 7 October, 6 pm. 
---
About Jordan Craft Center ALAYDI
Jordan Craft Center ALAYDI was founded in 1979 by the Jordan Alumni of the Lebanese American University, previously, Beirut College for Women, to start a Scholarship Fund for deserving Jordanian students. The project is committed to preserving local heritage, enhancement of traditional crafts and the support of Jordanian craftsmen and artisans through securing local and international marketing channels for their craft products.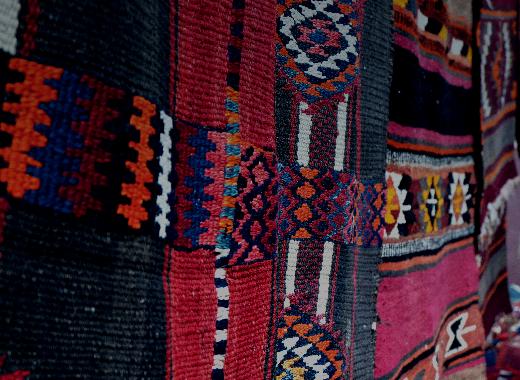 Jordan Craft Center ALAYDI
Venue
Jordan Craft Center ALAYDI