Amman Design Week's live musical events highlight local talents, showcasing a range of musical experiences and performances throughout the week.
---
As a part of the social experience, live performances featuring a range of local musicians and tunes will include:
6 October: Watar Sol
The outcome of collective expertise and musical backgrounds, Watar Sol makes Oriental-Latin-Western fusion music with Qanun, guitar, contrabass and percussion.
October 7: Amman and Then
A project by Darat Al Tasweer that combines research, photography, video and music production, all inspired by Amman. The team consists of Linda Al Khoury, Rasha Amer and Husam Manasrah, and the music production and performance team includes artist Hind Hamed, musician Zaid Mansour, Hashem Maatga on Oud, Bater Abaza on Accordion, Herag on the Duduk.
8 October: Oud by Hillal Al Shihab  
Born and raised in Damascus, Hilal Shihab was surrounded by the sounds of the Levant from an early age, influencing him to study music as a child. His passion for classical Syrian, Egyptian and Lebanese Tarab inspired his craftsmanship, and he began building his own Ouds and playing the music closest to his heart.
9 October: SemaZen
SemaZen is a musical duo comprised of Rawan Risheq's Velvet Voice and Atef Malhas' instrumentals, presenting a variety of spiritual world music.
Sponsored by Zain
10 October: Spanish Guitar Trio
Spanish Guitar Trio is a Spanish guitar trio playing a fusion of Latin sounds from Flamenco to Gypsy music with a twist of Rumba.
11 October: She Shaz Band
With Tania Sakkal on vocals, Tamer Zain on keyboard and Louay Al-Bshara on oud, She Shaz Band plays world fusion music in various languages.
Sponsored by Zain
13 October: Al Balqaa Orchestra and Choir
Al Balqaa Orchestra is conducted by Tariq Al Jund, and the choir is lead by the first Maestra in Jordan, Yara Al Nimer. Al Balqaa performs a variety of classical international pieces fused with Jordanian heritage medleys in addition to regional music from musicians like Fayrouz, Sayyed Darwish and Zaki Nassif.
14 October: Terhaal
Musical duo Tareq Jundi and Nasser Salameh came together to make music that focuses on the expressive aspects of Oud and its dialogue with percussion. Tareq Jundi's compositions are inspired by various cultures, and along with Nasser Salameh, one of the most renowned percussion players in the region, they create a dynamic musical experience for audiences.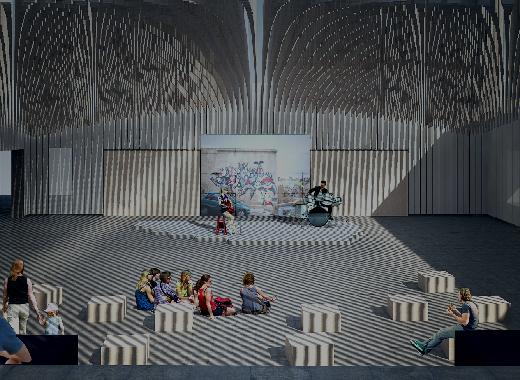 Venue
Zain Cultural Plaza - Al Hussein Cultural Center