About the Workshop
This workshop is an introduction to the basics of Blender, an open source computer graphics software used for creating animated films, visual effects, art, 3D modeling, video games and much more.
To register for this workshop, click here.
About Ahmad Al Baghdadi
Ahmad Al Baghdadi's journey in design started in his early university days, using AutoCAD to help him visualize and explore his ideas. He then began to learn about 3D design, and discovered the capabilities and potential of Blender3D. Ahmad is now a community member at 3D Arabi and gives multiple courses on Blender3D and AutoCAD.
---
About Mixed Dimensions
Mixed Dimensions is a San Francisco-based tech startup founded by Muhannad Taslaq and Baha Abu Nojaim, specialized in 3D printing cloud solutions that increase the availability of relevant-printable 3D content. Their vision is to become the "PostScript of 3D Printing" by offering a tool that heals 3D models called MakePrintable, in addition to a content capturing solution that captures gameplay moments known as GamePrint and an innovation lab that encourages young talents to pursue careers in the fields of 3D Printing, Virtual Reality and 3D Interactive Systems.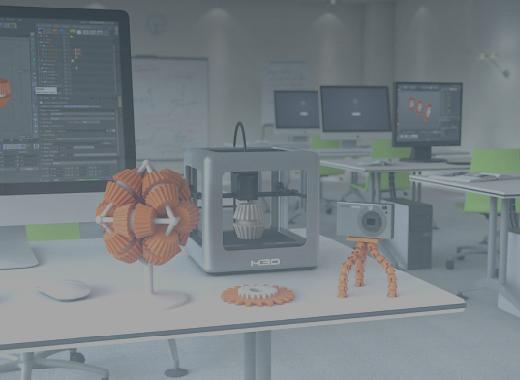 Mixed Dimensions