About the Workshop
Discover the contemporary aspects of the art of Arabic calligraphy, and practice lively visual implementations of this art.
To register for this workshop, click here. Limited spaces available. 
To cancel your registration, please email us at info@ammandesignweek.com.
---
About Hussein Alazaat
Hussein Alazaat is a multi-disciplinary designer and typography enthusiast from Jordan. He has worked for various clients in diverse industries in the UK, Germany, Turkey, the USA and the MENA region. Hussein believes in the power of Arabic calligraphy in modern brands and products, and also emphasises contemporary treatment in his typographic works. Alazaat Design provides custom handcrafted design works, branding solutions, consulting and workshops.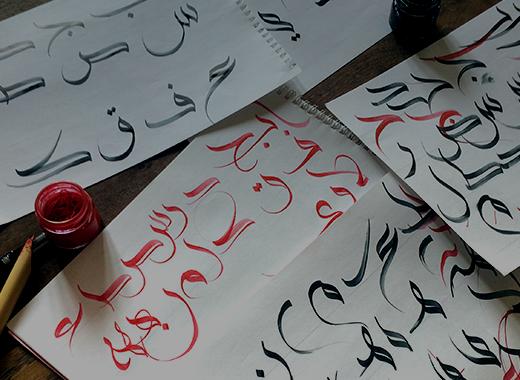 Hussein Alazaat